Arborescent
Art installation emphasizing the reuse and repurposing of materials for the Design.TO festival.
Project Information
Background
We believe it is our collective responsibility as humans to create a sustainable future for generations to come. Arborescent symbolizes the opportunities for innovation and imagination to build this future together.
Role
Designer, Audio Engineer – Team of 4
Tools
SketchUp Pro, Ableton Live, Raspberry Pi
Project Year & Timeframe
2020 – 2 months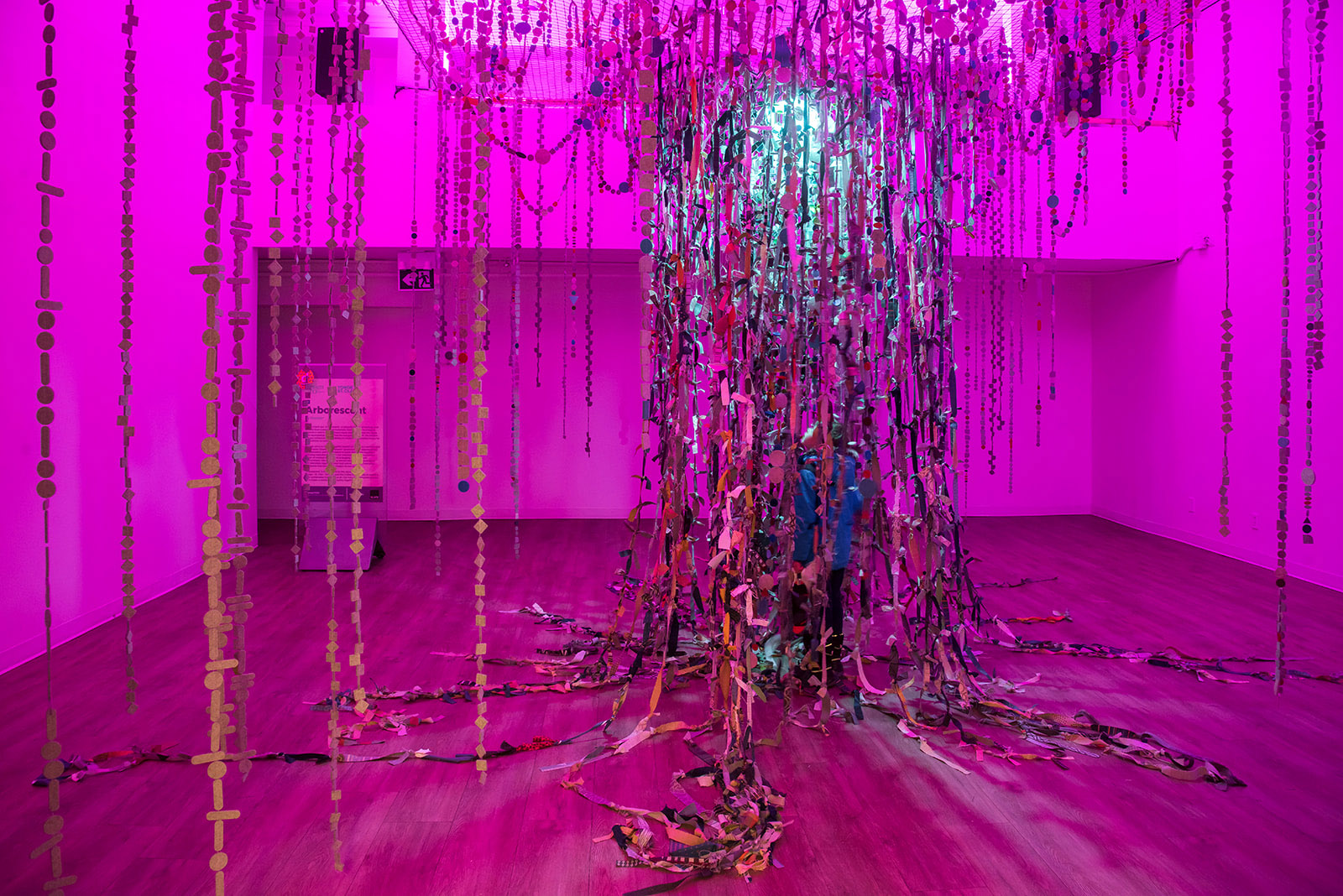 Project context and scope
Arborescent utilizes manufacturing off-cut materials to form a colourful forest of renewal and growth emerging from the built environment. We hope to lead you on a journey of self-discovery regarding your own use and reuse of everyday materials that have a real impact on our world.
Arborescent is a testament to the rejuvenation of Yonge + St. Clair, Toronto, and the global community to create a new sustainable future for us all. Our future is everyone's future, let's create a resilient community together!
Lighting effects was done using an Android phone running LIFX software. The seamless looping 20+ minute long background music tracks were produced in Ableton Live, and then randomized using a Raspberry Pi 4 music server.
Thank you to all the volunteers that assisted in sewing and tying together the felt and fabric strands!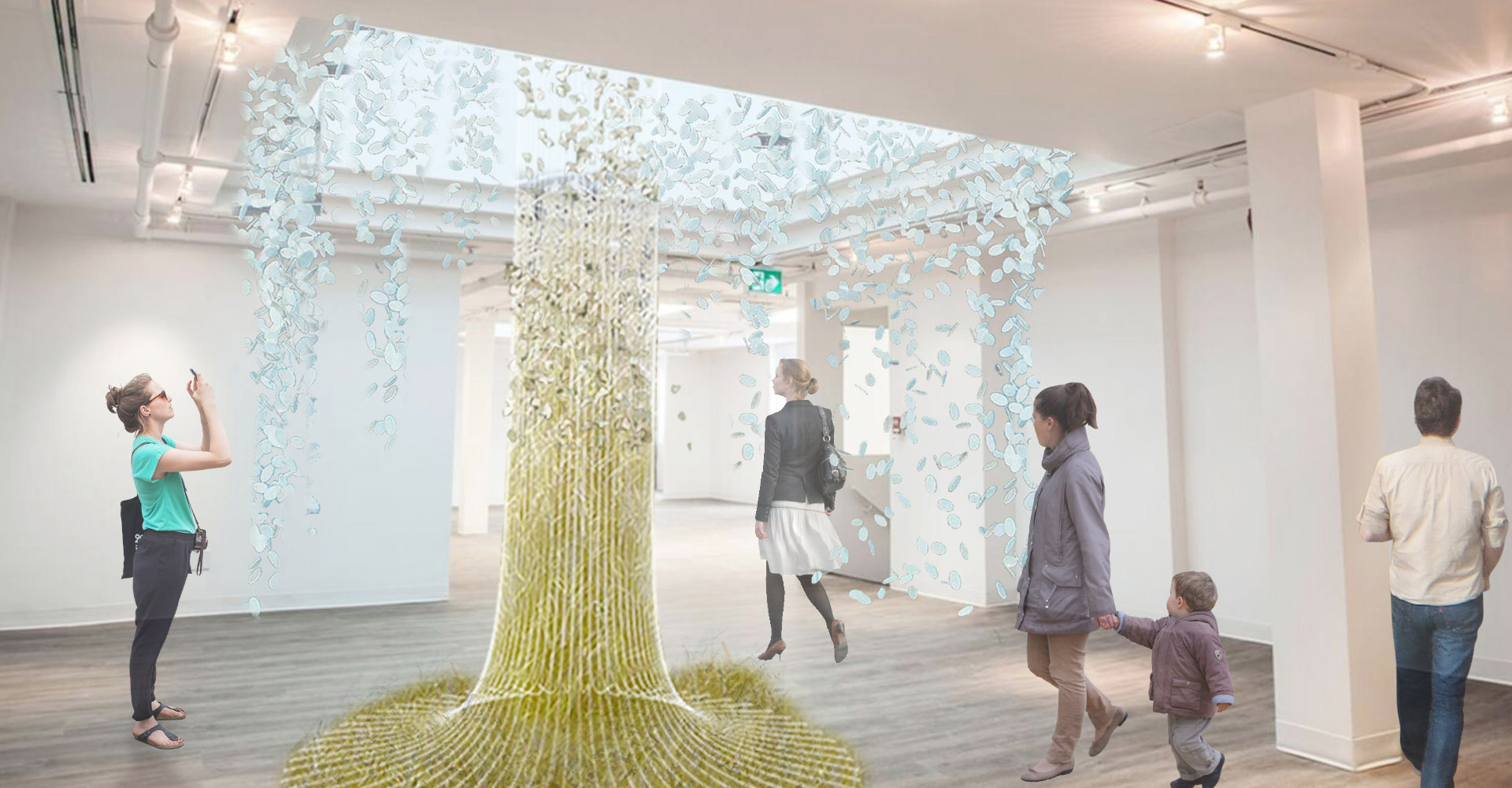 Project Photos
Music and production by Kevin Liu. Video by Darian Hang