Belle Isle Boat Park
Sustainable net-zero building facade & systems design.
Project Information
Background
The design of the Belle Isle Boat Park addresses an underlying desire to reconcile the natural landscape with human intervention. Located across the river from the Detroit riverfront on Belle Isle, the building is designed to present a natural landscape when viewed from within the island, but conversely opens up to the waterfront when viewed from across the river.
Role
Architectural Designer
Tools
Rhinoceros 3D, V-Ray, Adobe Photoshop, Adobe Illustrator. Adobe InDesign
Project Year & Timeframe
2010 – 2 months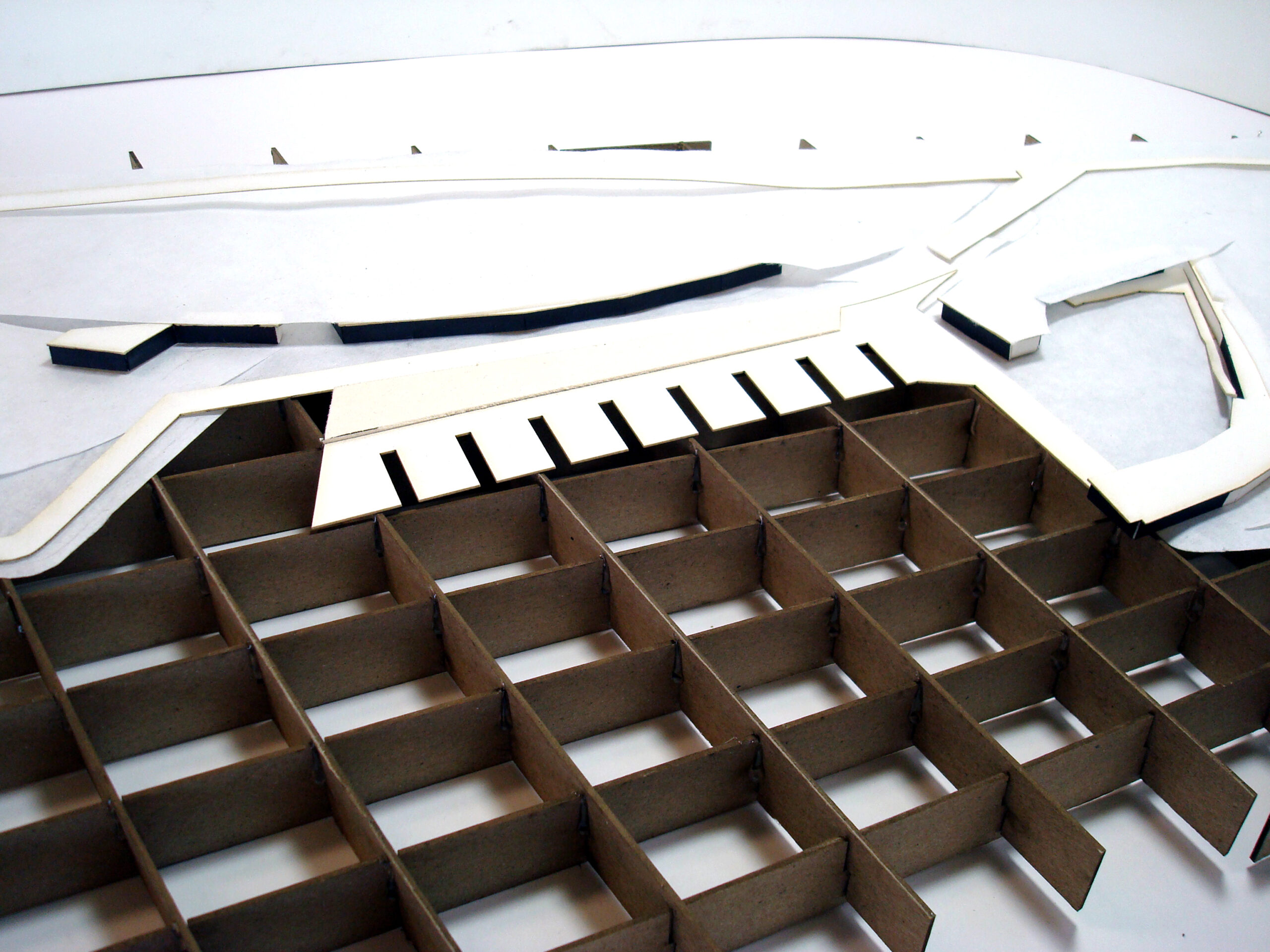 Project context and scope
The building's formal layout comprises of training facilities organized around a central courtyard that terminates at a grand reception hall, and a linear arc of boat storage and offices that looks out over a central boat launch & event dock.
During a racing regatta, the layout of the dock addresses the equality of competition, and faces towards the waters where the race takes place. The ground within the boating park becomes a charged with activity, providing an intimate plaza for events. The elevated edge where the landscape meets building roof provides spectator viewing space and public park space.