Brand Works Vol. 1
A collection of various branding and graphic designs done on various mediums.
Project Information
Background
A collection of branding work done for assorted projects.
Role
Branding Designer
Tools
Adobe Photoshop, Adobe Illustrator, SketchUp Pro, V-Ray
Project Years
2014 – 2019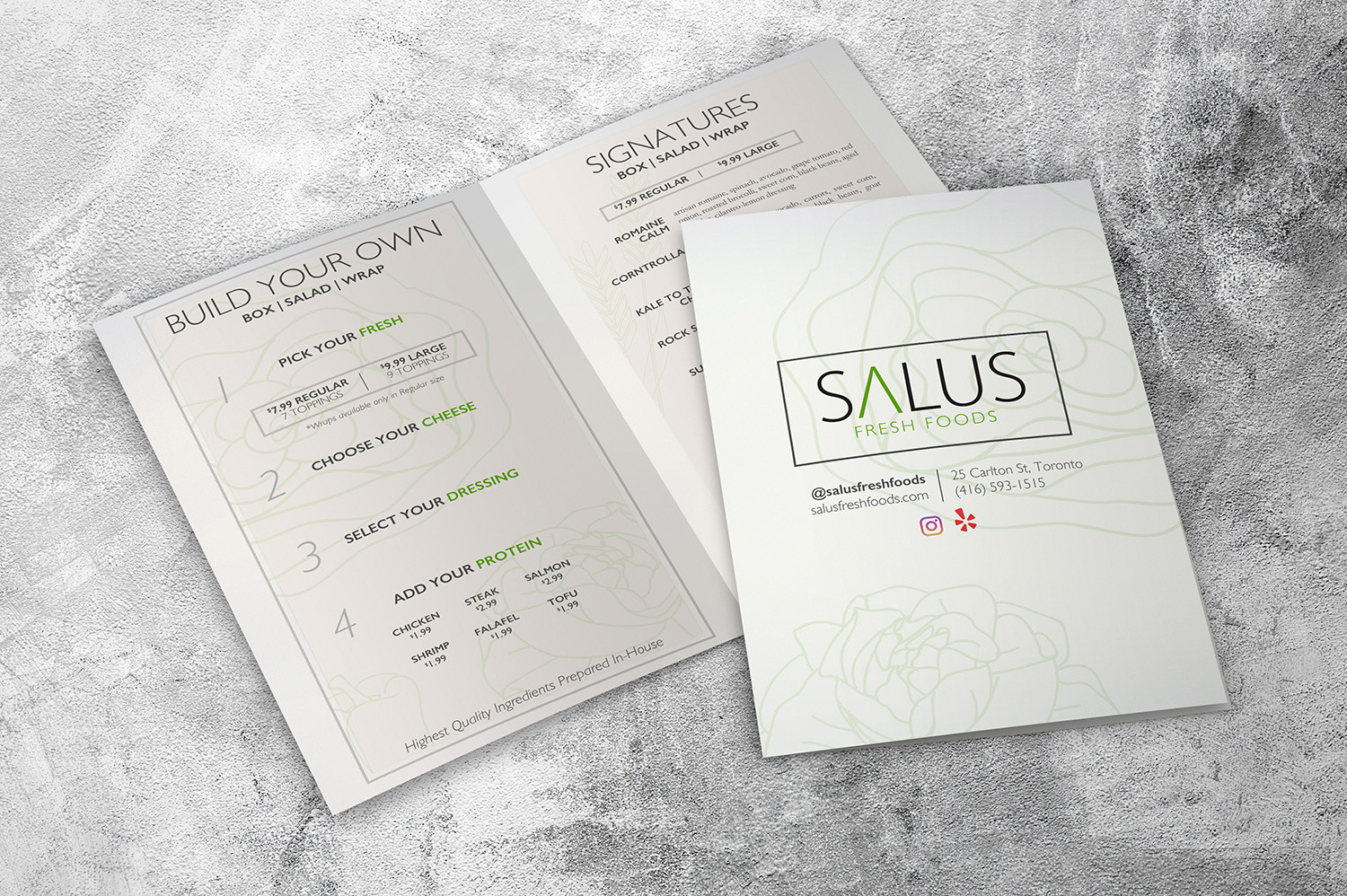 Project context and scope
Throughout my time as a designer, I've had the opportunity to work with various companies on branding, signage, and wayfinding projects.
These are a few projects I've worked on throughout the 2014 to 2019 period. While it may only encompass a small amount of work I have done, I still value the experiences gained through these projects as ways to express my design talent and creativity.
Table of Contents
Slate Asset Management – A brand identity, plaques, and signage that can be deployed across their properties. Requirements included something that was recognizable, easily reproduced, and scalable across their portfolio of assets.
Cafe Moi – Brand identity and retail signage for their coffeeshop location.
Sandwich Box – Brand identity, main menu design, and retail signage for their restaurant.
Salus Fresh Foods – Brand identity, main menu design, employee handbook, and flyers for their restaurant locations across Toronto.
Branding, signage, and wayfinding for Slate Asset Management properties
Branding and signage for Cafe Moi
Branding and signage for Sandwich Box
Branding and signage for Salus Fresh Foods