Tanger Outlets Cookstown
Commercial retail renovation work for a large Innisfil shopping centre
Project Information
Background
The Cookstown project was brought to life through a playful arrangement of colours and shapes on the interiors, and bold modern retail entrances on the exterior. The 70 million dollar expansion project added 150,000sf of retail space, bringing the total space to 300,000sf.
Role
Architectural Designer
Tools
Rhinoceros 3D, V-Ray, Adobe Photoshop, Adobe Illustrator. Adobe InDesign
Project Year & Timeframe
2014 – 2015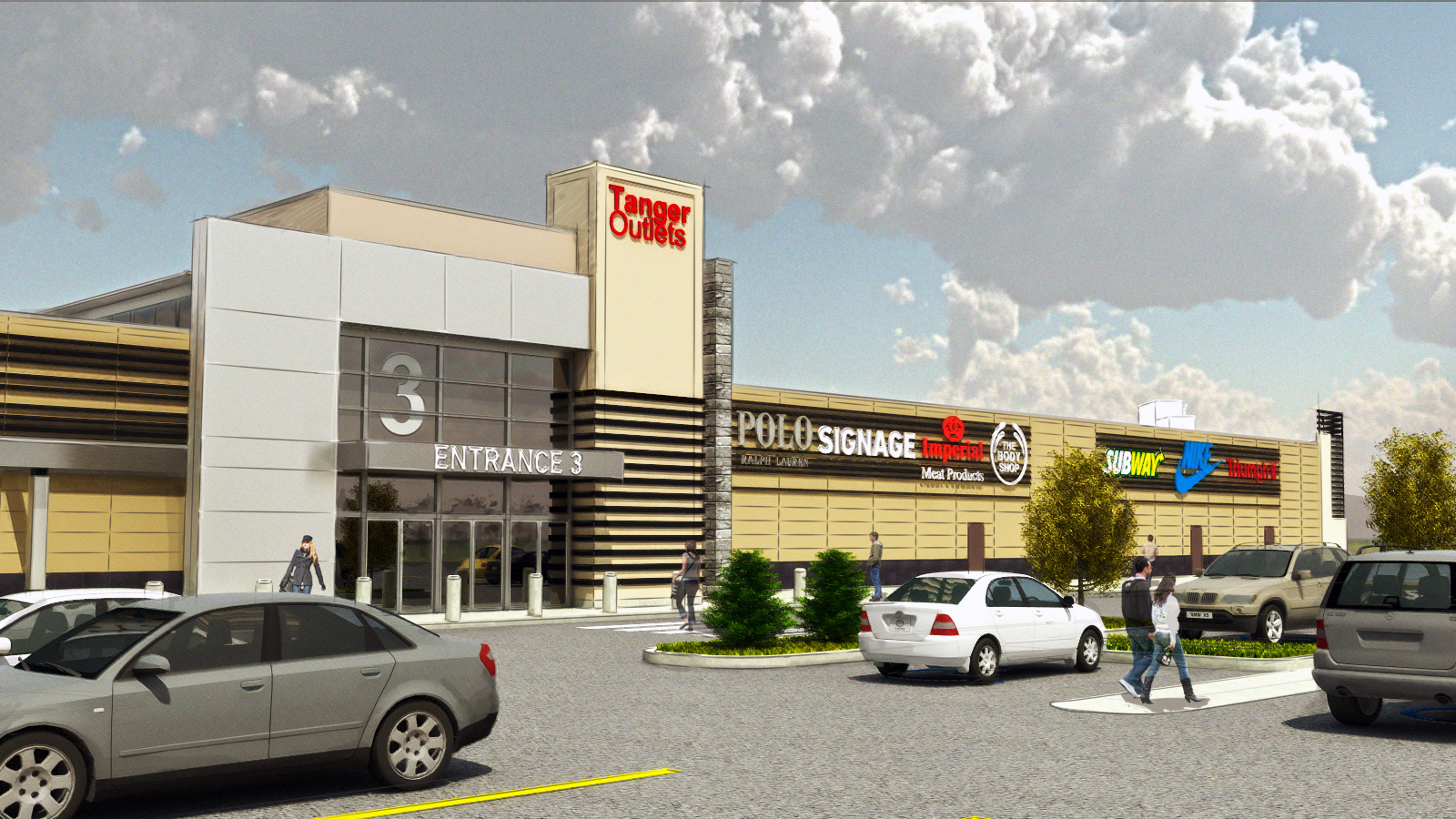 Project context and scope
The new exterior work utilizes many modern materials like aluminum and terracotta panelling systems to create the storefronts and vestibules, while the interior was designed to mimic the open air malls native to tropical climates through warm pastel hues and large clerestory windows to let in natural light.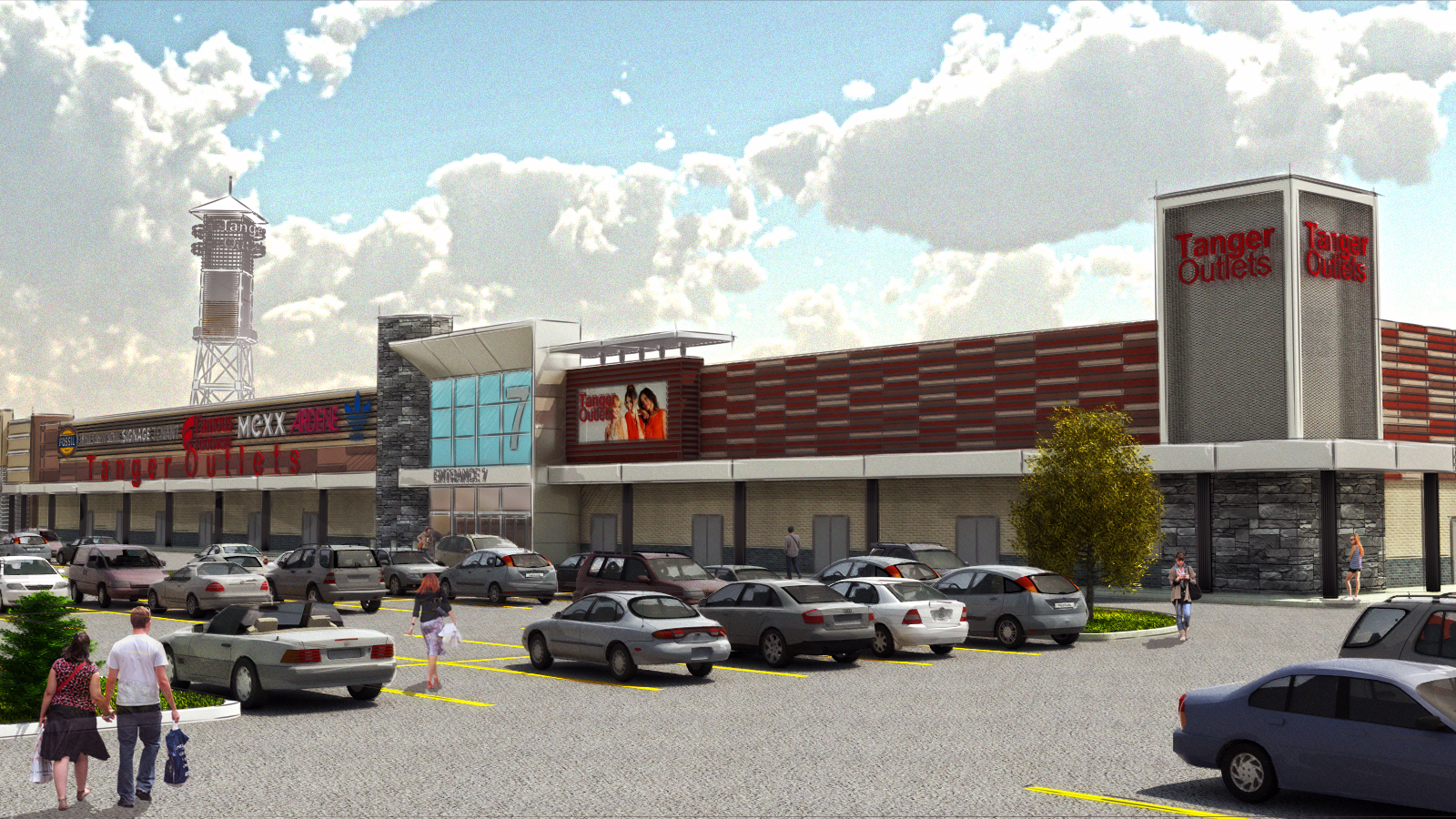 Interior design and renderings
Entrance vestibule and hallway work
Each of the building's 7 main entrances were designed with large number branding and a unique custom design throughout on both the interior mall corridor side, as well as the entrance vestibule side.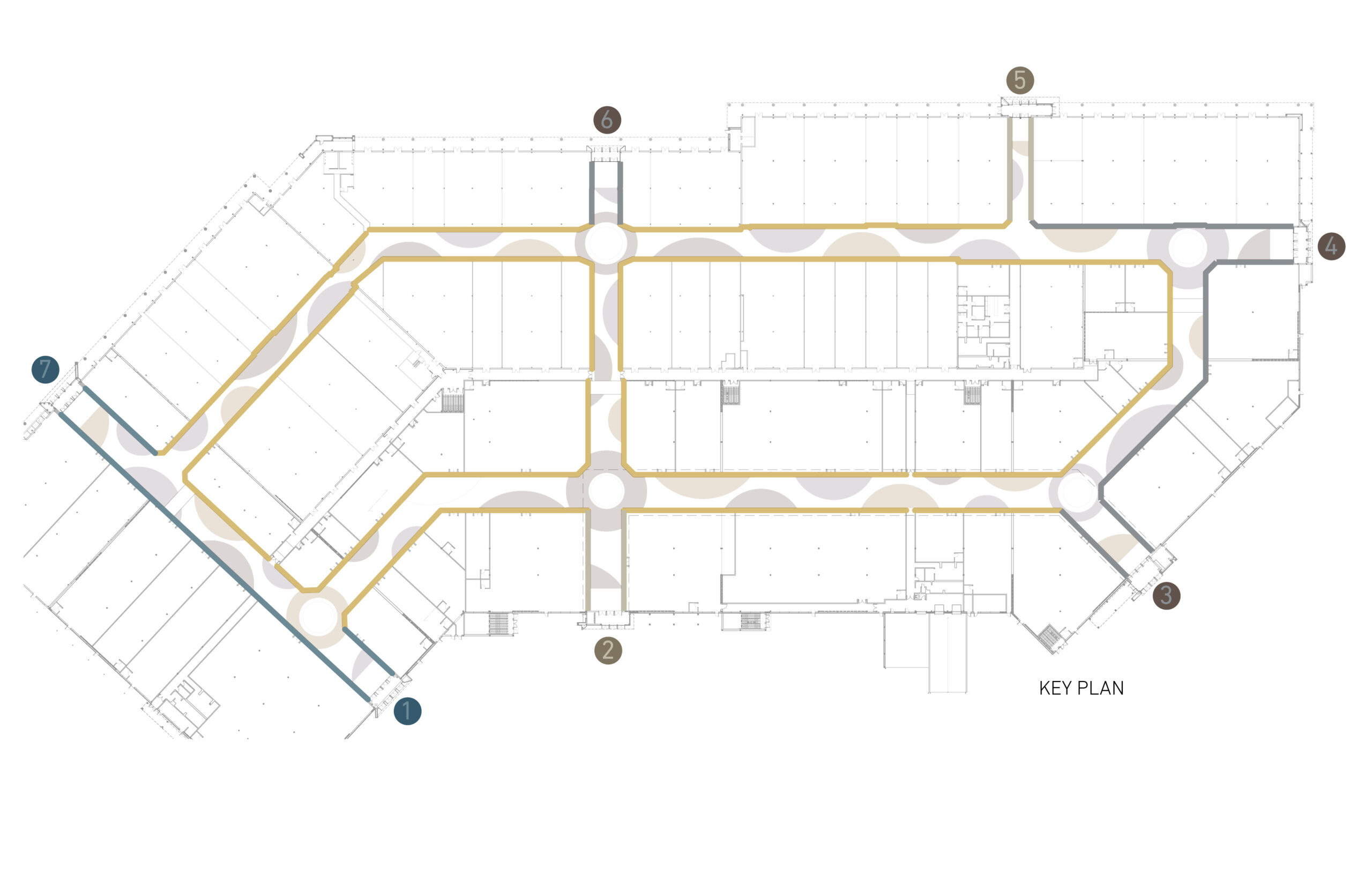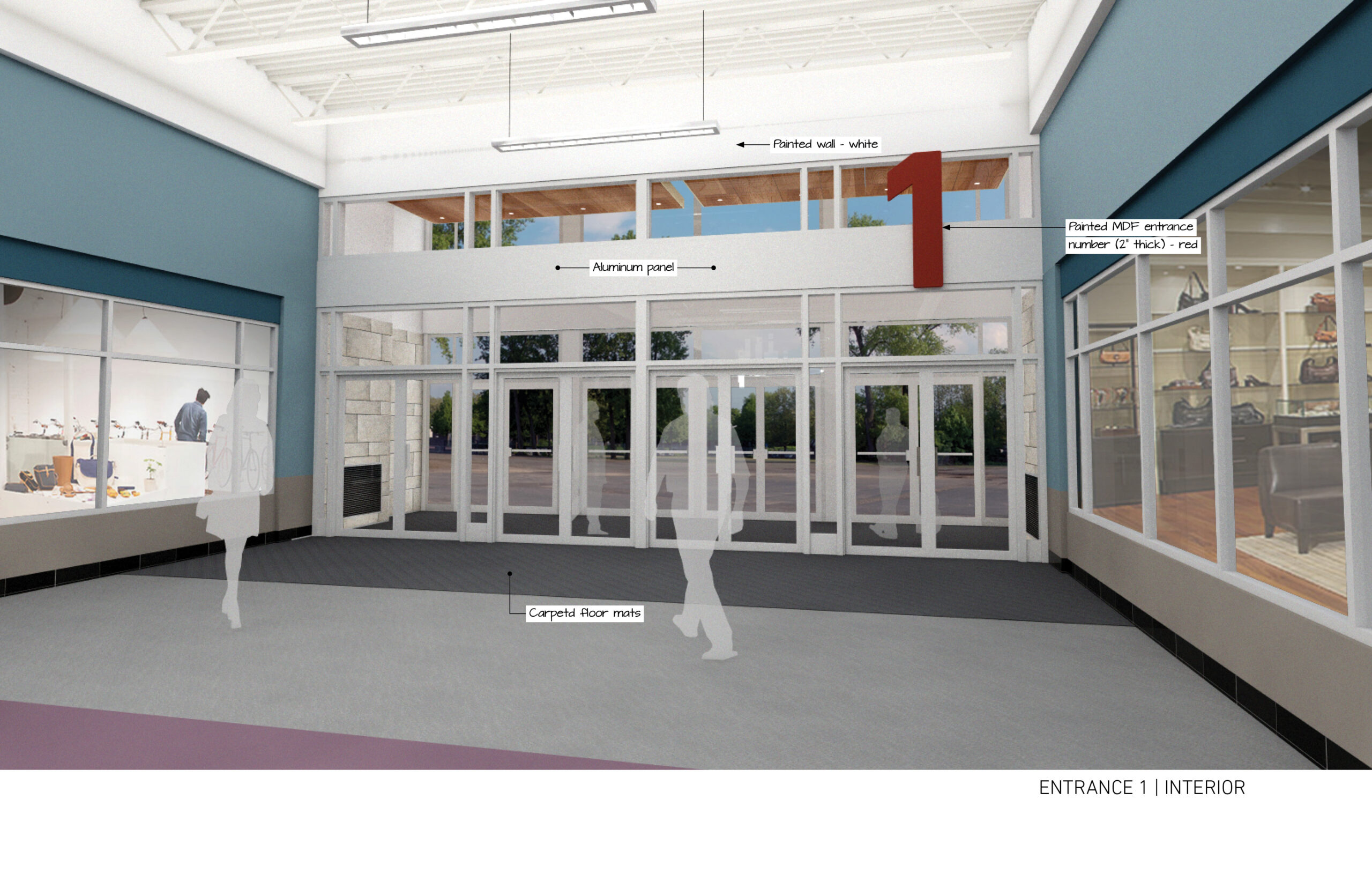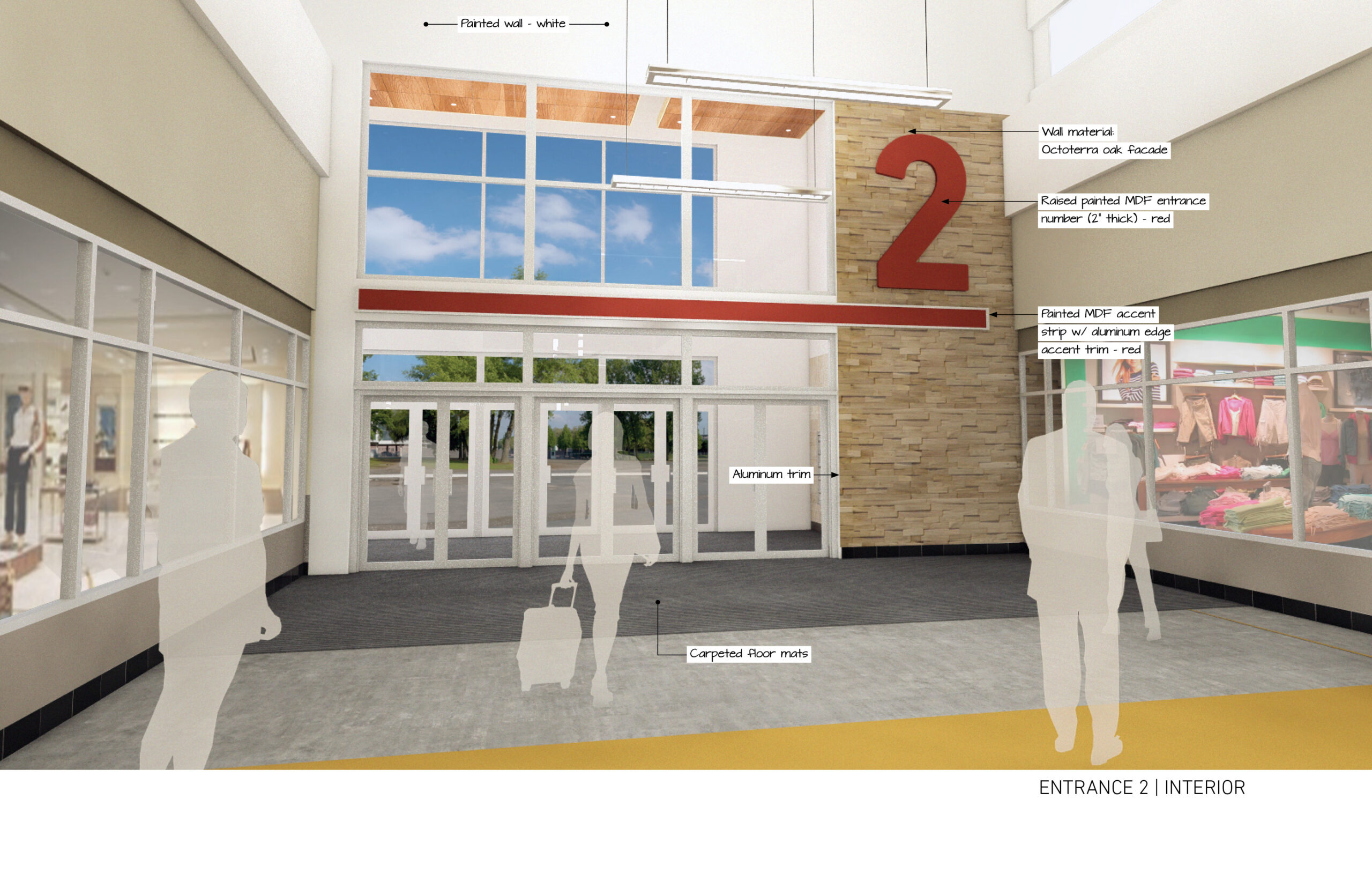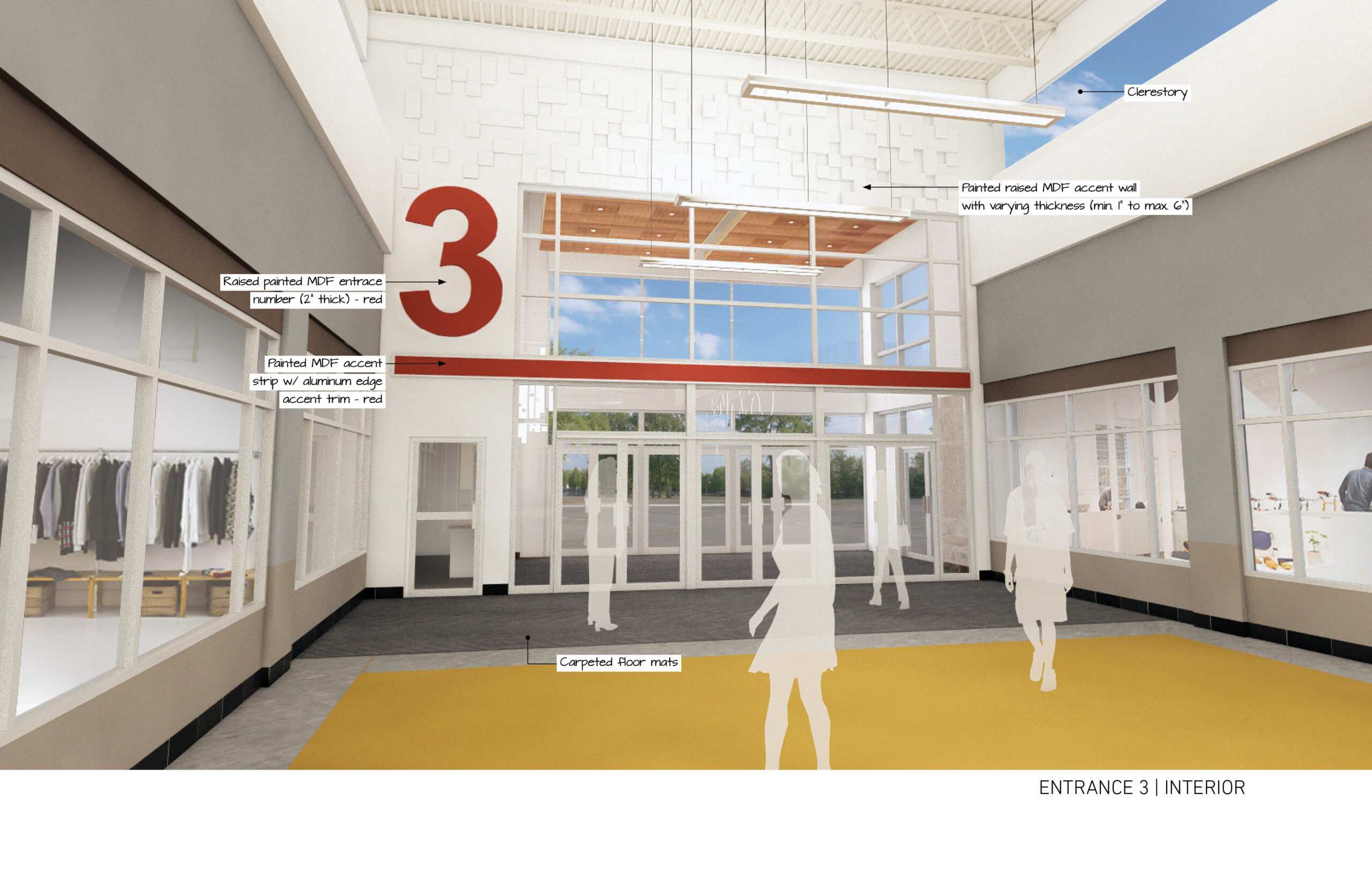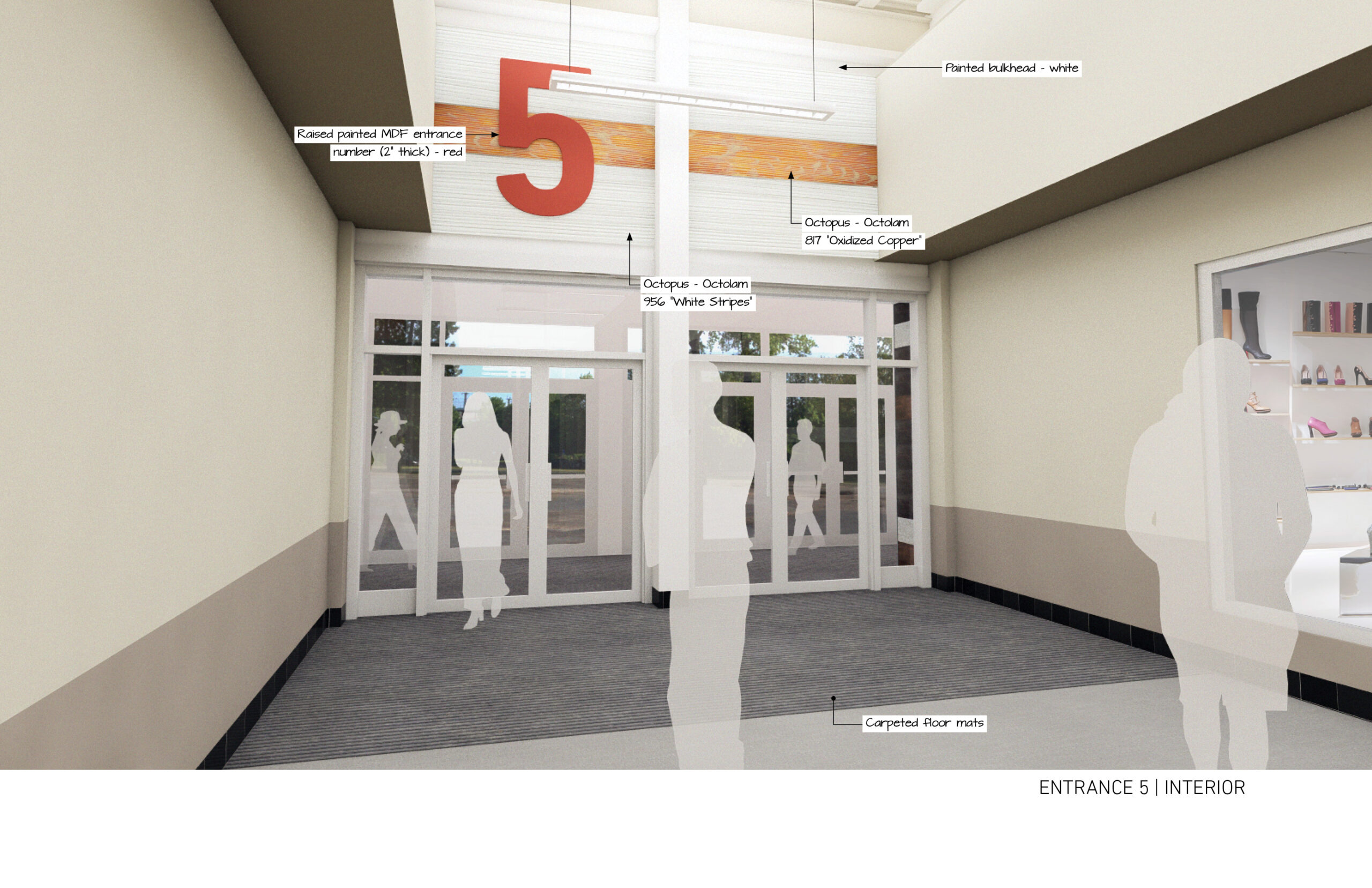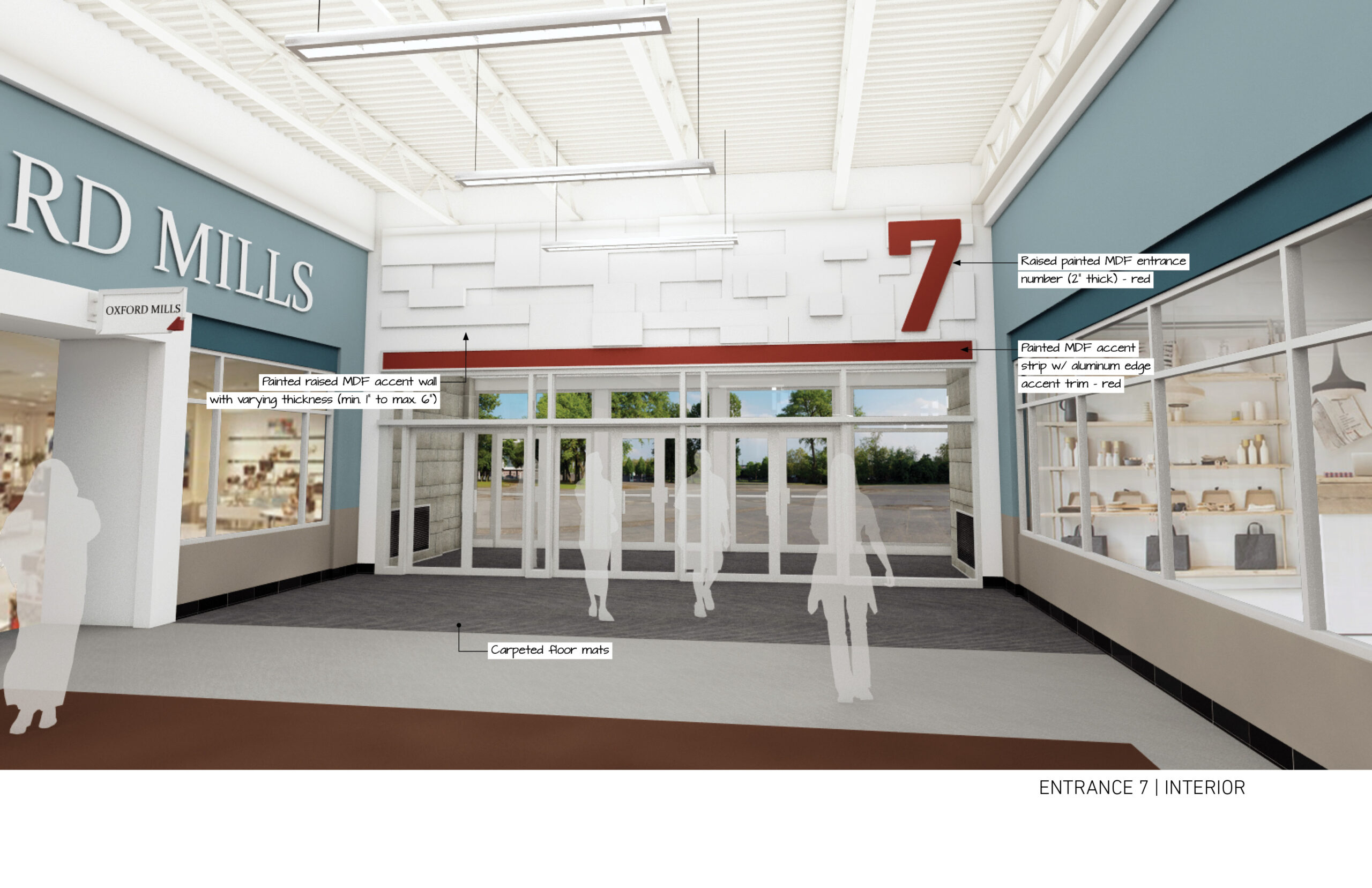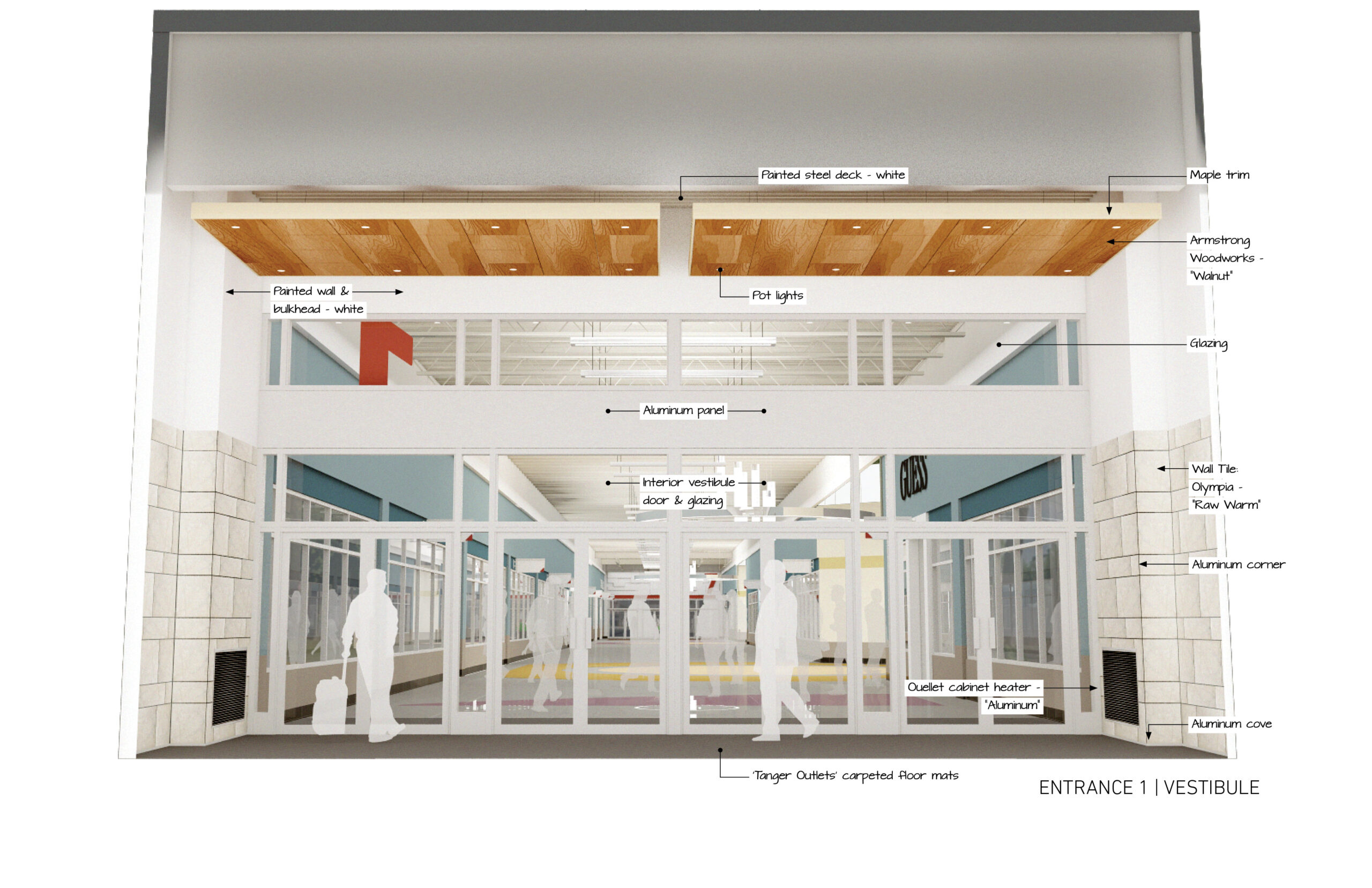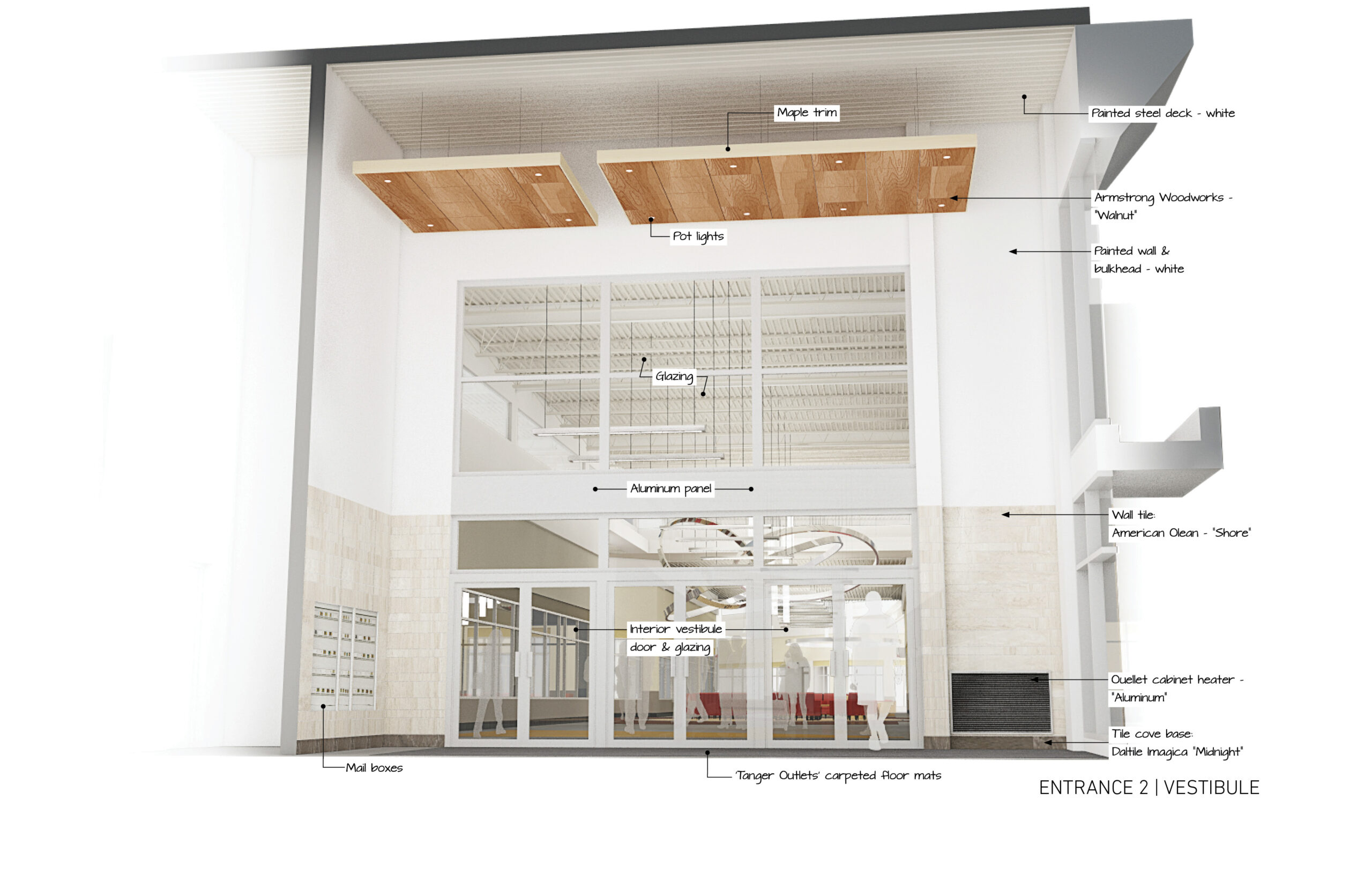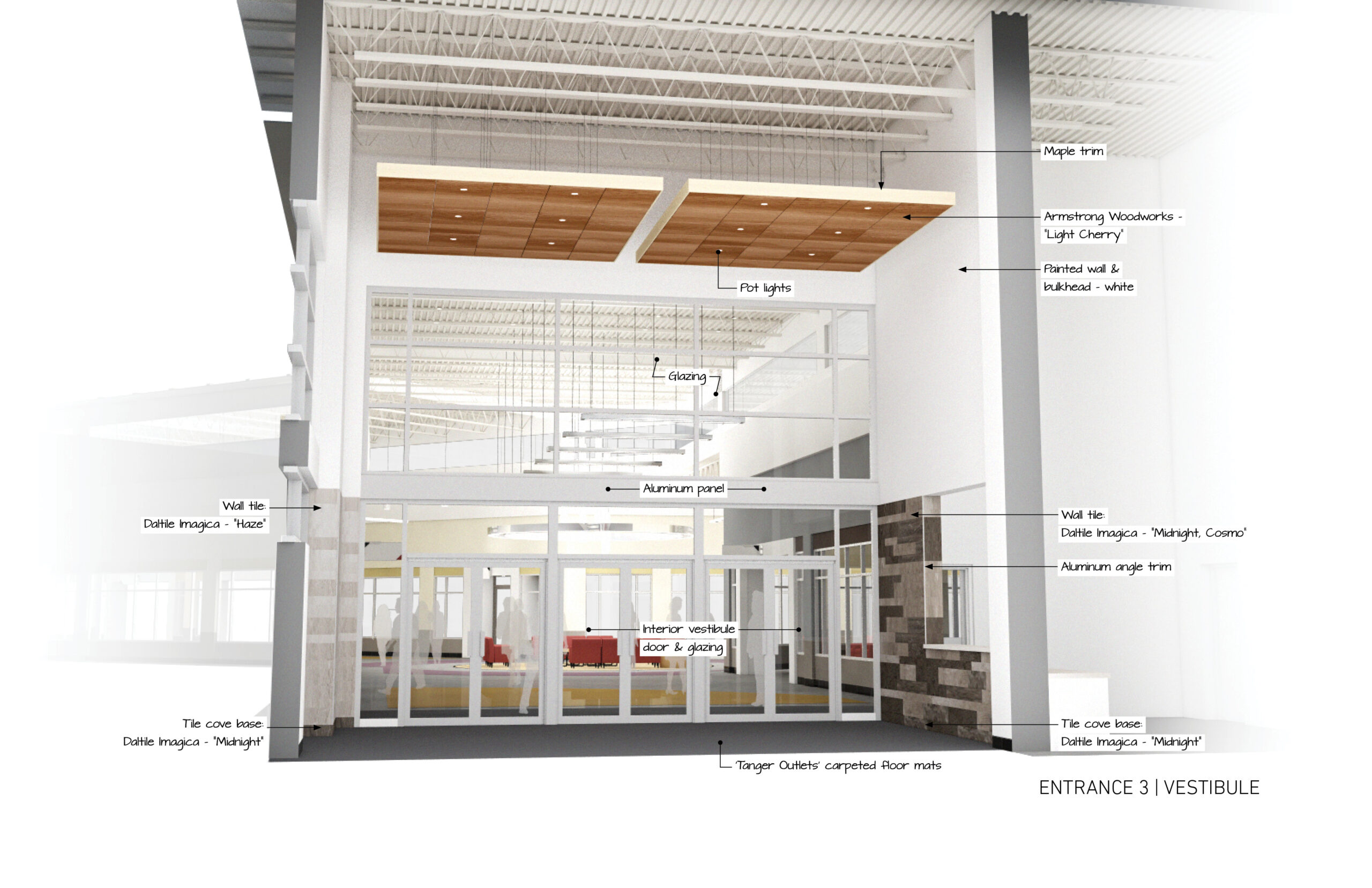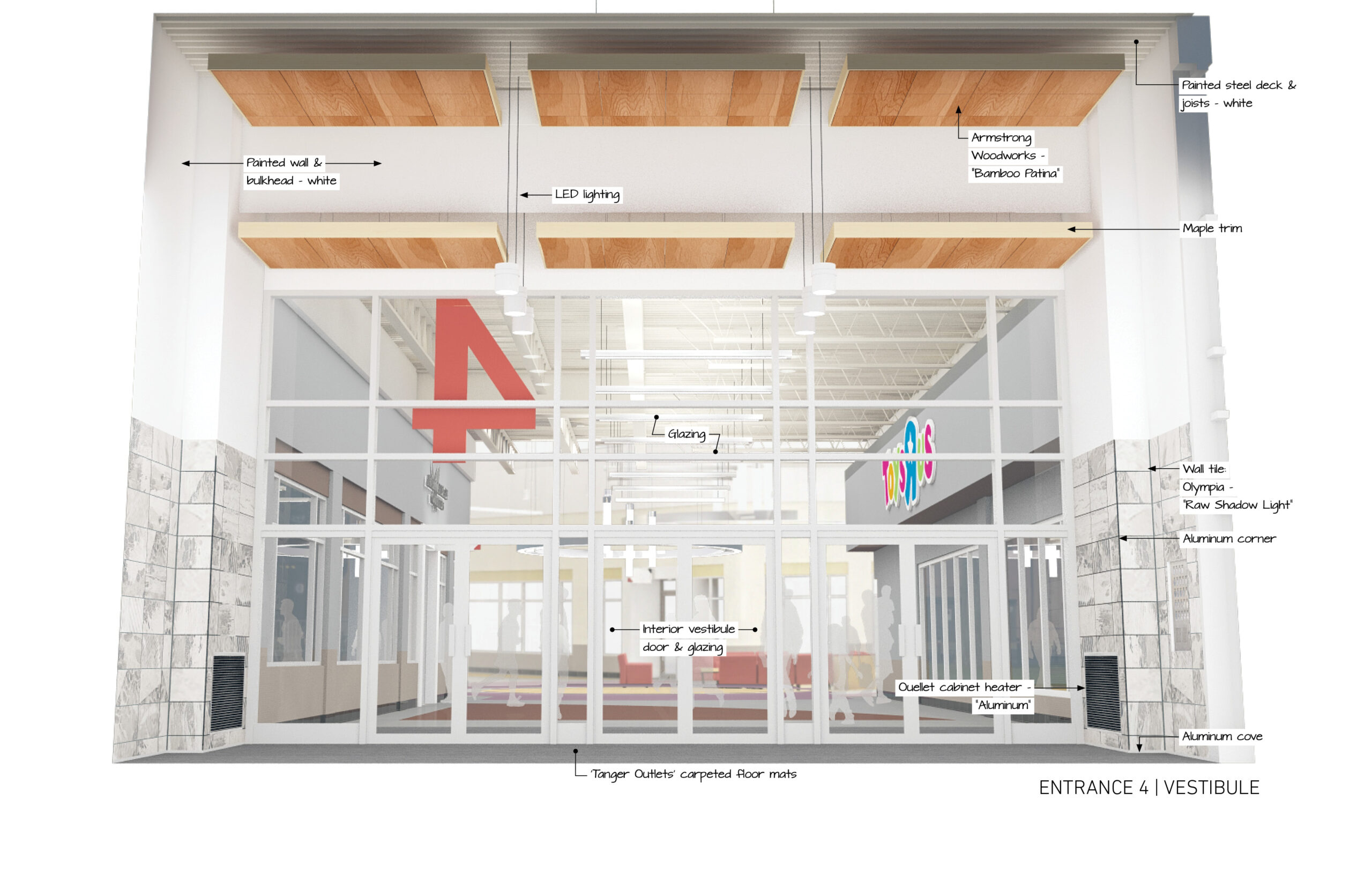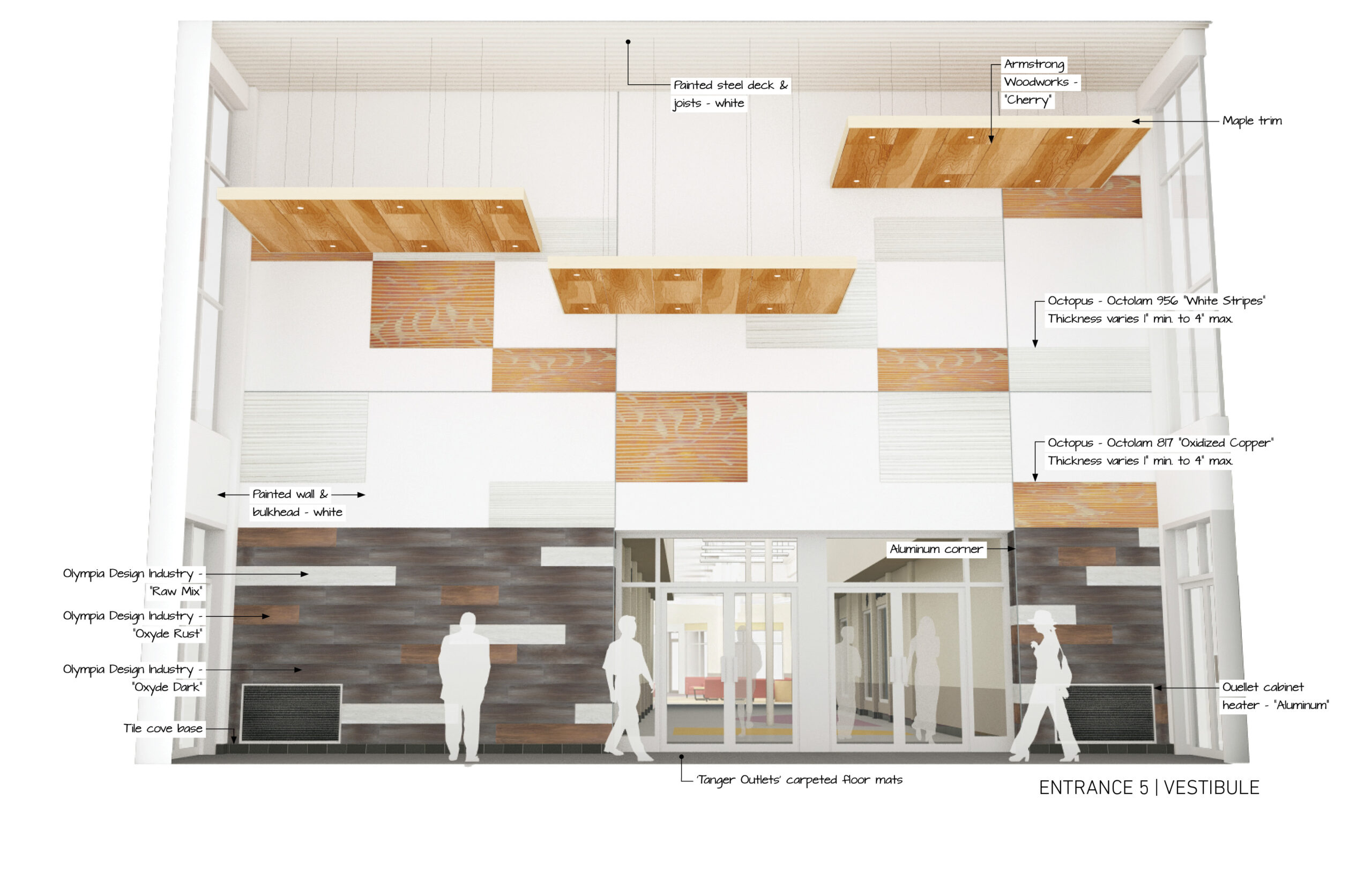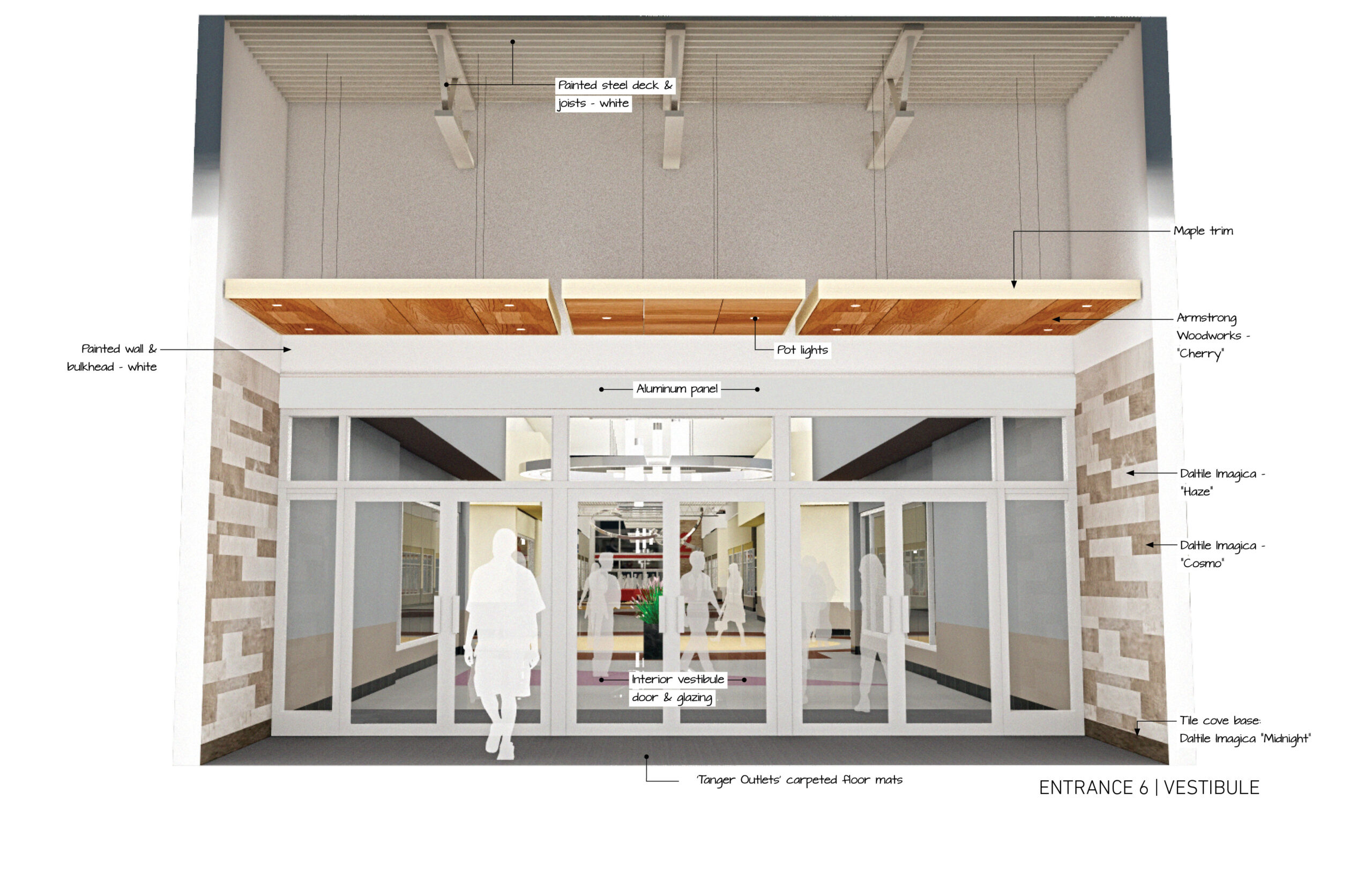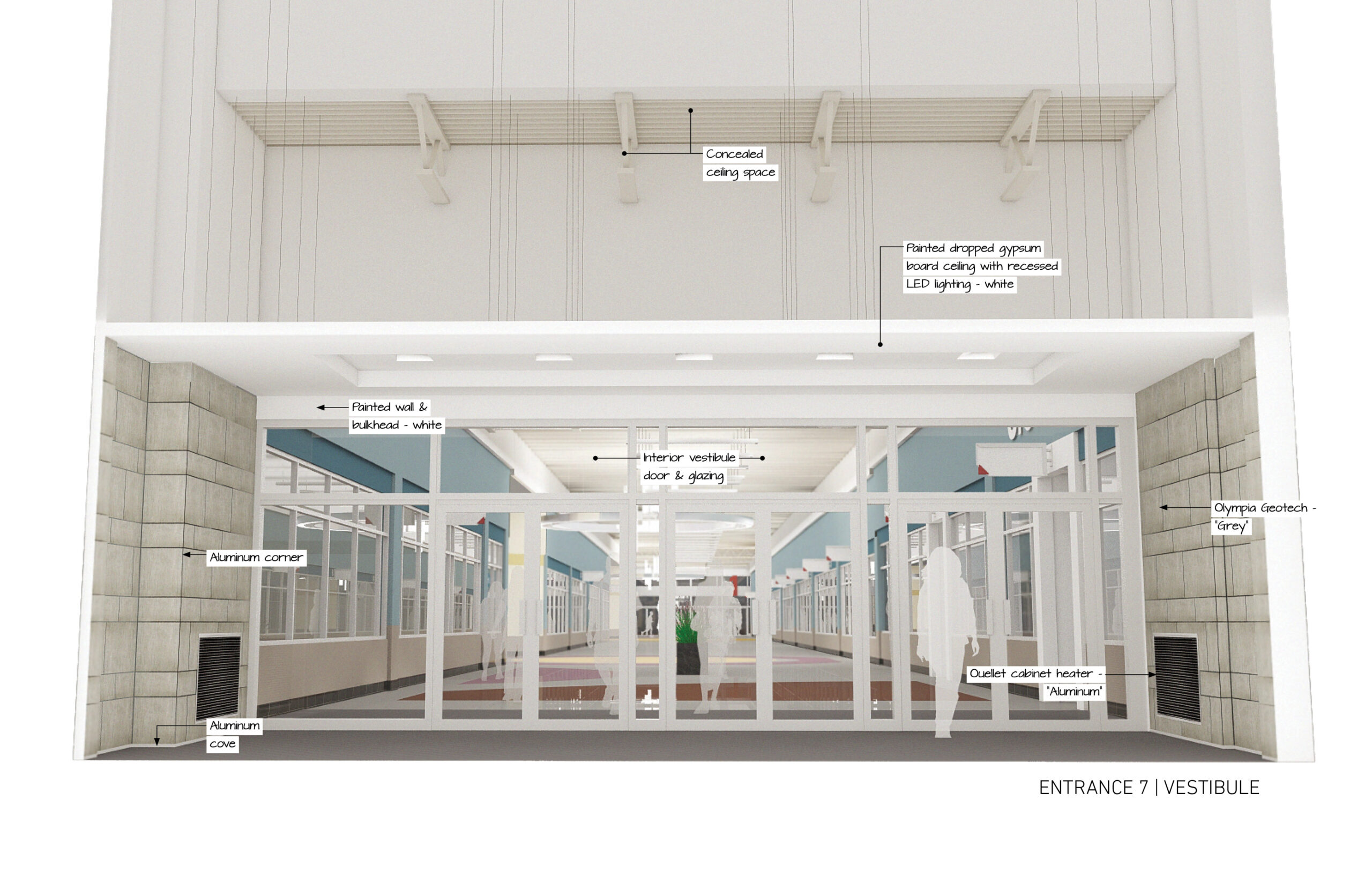 Custom lighting work
Each corridor intersection was designed to contain a bespoke lighting element constructed with collaboration from Eventscape.