Manhattan Transport Hub
Designing for New York City's transportation resilience in the year 2100 due to rising sea levels.
Project Information
Background
The Manhattan Transport Hub, located along New York City's East River district, is a transport hub serving road, water, and air travel. The project was created to address the issue of resilience in modern architectural practice by anticipating future NYC transportation needs, especially when flooding & tidal surges is predicted to raise the water level ten feet by 2100.
Role
Architectural Designer
Tools
Rhinoceros 3D, V-Ray, Adobe Photoshop, Adobe Illustrator. Adobe InDesign
Project Year & Timeframe
2011 – 2 months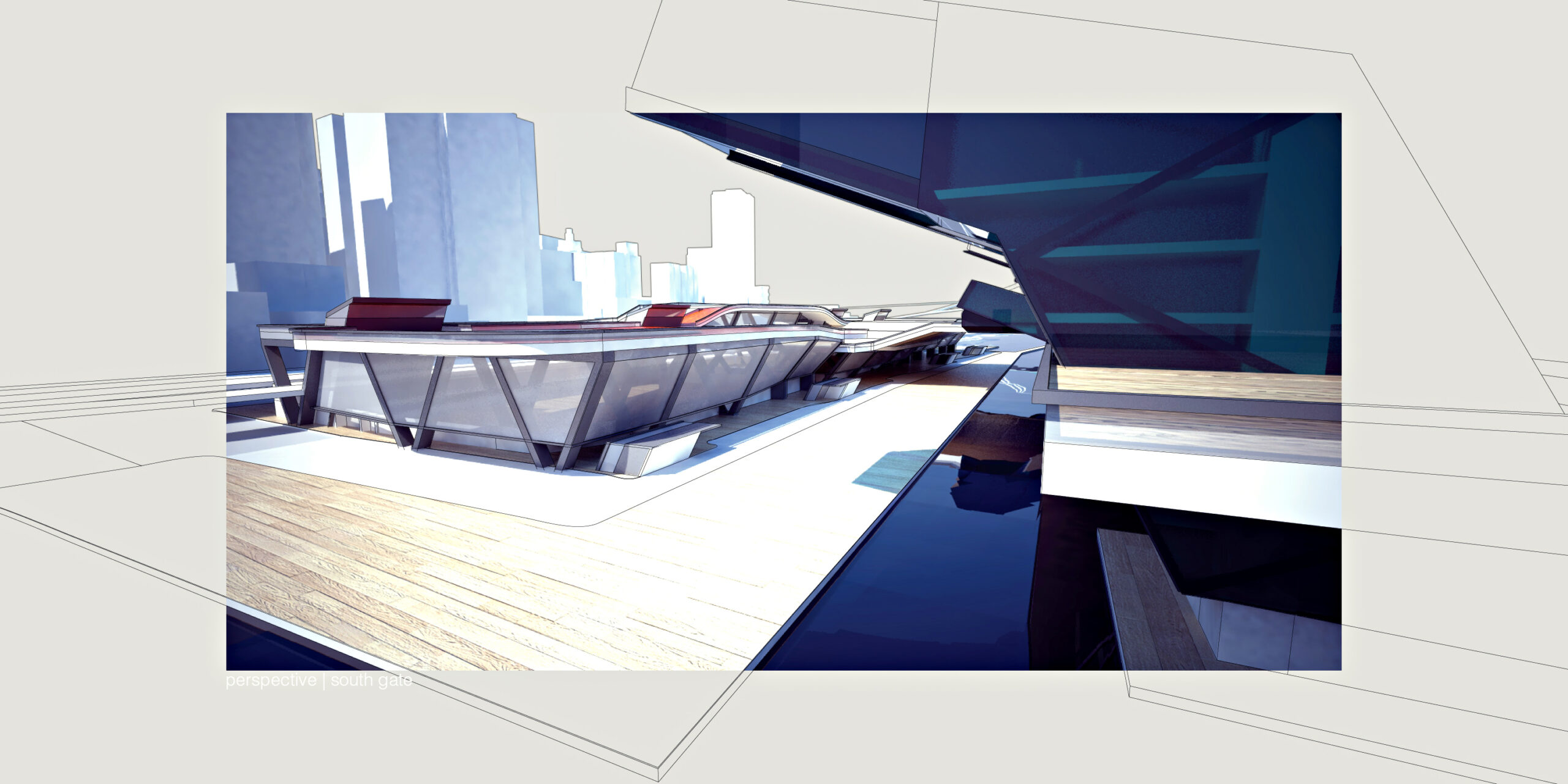 Project context and scope
Automotive and nautical transportation are routed to travel along the main concourse. The design also includes an open-air marketplace, cafe and restaurants along South St, and parking underground. A waiting hall, ticket counter and baggage check are also located inside, while a large rooftop landscape serves as a dock for larger passenger ships, as well as a venue for public functions and events.
As tidal levels rise over the course of a century, the encroaching edge will actively drive the new organization of the hub.