Getting the perfecting clothing fit online with your unique measurements with 3D LiDAR.
Project Information
Background
Designed as part of Brainstation's UX Design course in partnership with Shopify, Syze is a 1st place plugin idea completed during a one week design sprint. The prompt was to find ways to bring the sensory brick & mortar experiences of retail shopping to digital platforms.
Role
UX Designer, Team of 4
Project Year & Timeframe
2020 – 1 week
Tools
Figma, Adobe Illustrator, Adobe Photoshop
View Protoype (Figma)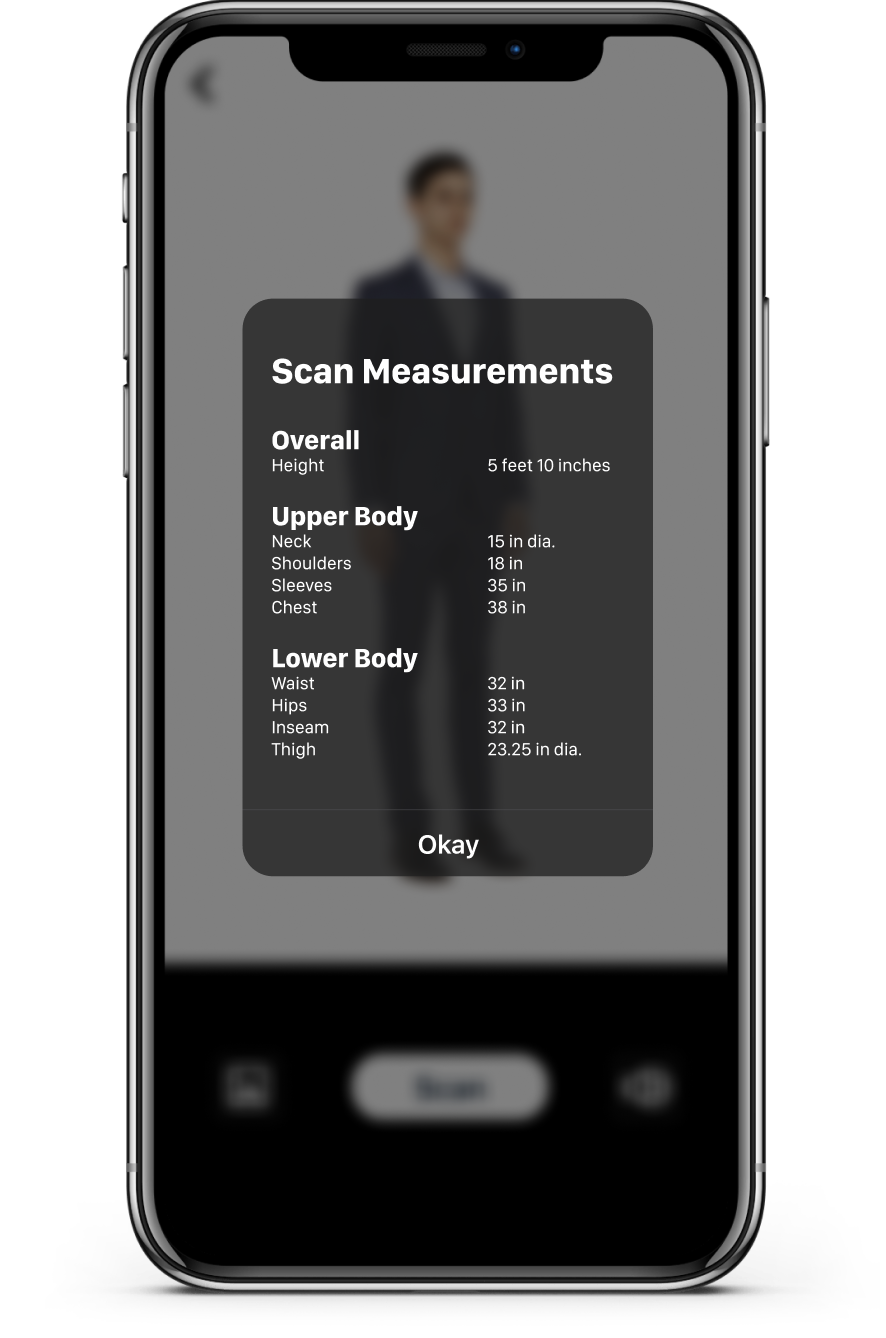 Giving online retail a more in-person experience
As ecommerce apparel businesses expand year over year, especially during the world's collective periods of pandemic quarantine, there are opportunities to bring more sensory experiences online and into people's homes with the aide of digital technology.
One big experience that is lacking is having feedback on the fit or feel of a garment from a screen. It's hard to appraise how a fabric stretches or looks without assessing it in person. Often times, it could be too late, leading to costly returns and customer dissatisfaction cutting into the bottom line.
67%
of young adults have increased their online shopping compared to earlier this year (2020).
46%
of merchants reported the size, colour, and fit being wrong as the #1 reason for online returns.
Hypothesis & Research
Primary research findings
Users would prefer trying on the apparel product before purchasing to avoid anxiety around fit.
Users do not have confidence in sizing for brands they were unfamiliar with.
Testing hypothesis
We believe that giving customers their accurate sizing will make them happier with their purchase and lower return rates.
We will know we are right when we see positive reviews around sizing, decreased returns, and increased conversion.
Assumptions
Consumers like assistance when it comes to recommendations and knowledge of the product.
Consumers have trouble quantifying their clothing sizes in relation to store brand or country metrics.
Knowing a garment will fit beforehand aids in leading to a purchase decision.
Being able to assess a garment's material and colour aids in leading to a purchase decision.
Our focused design statement
How might we help young adults in North America feel confident with their online apparel purchases, in order to decrease sizing anxiety when shopping online?
Design Opportunities
Creating the proto persona
With our initial research, hypothesis, and assumptions in mind, we created the proto-persona of Peter to test our ideas. As a young male student living in Toronto, Peter is just beginning his fashion journey. He might not know what's the right size for him at clothing stores, and likes not having to worry about the hassle of returning or testing out multiple sizes.
Tracking the experience
We then mapped out Peter's experience of shopping for a new jacket on his phone, and identified the product comparison step in Peter's journey as a pain point – where he's not quite sure what size is right for him, or how the fit of the clothing is. Although Peter wants to buy the jacket now, not knowing his size detracted him from the purchase, causing him to leave the sales flow.
Competitive Analysis
In terms of existing solutions out there for testing size and fit, there are a few options. However, these methods all involve self-measuring with a tailor tape measure, and comparing it to a chart with measurements that may or may not be measured with the same methodology. This flow therefore, can contain large margins of error, especially for people inexperienced with assessing clothing fit.
Typical Size Guide
Requires pre-requisite measuring beforehand, double checking between sizes and values.
Generically sized, and doesn't tailor to the vast variety of body shapes.
Clothing sizes can be inconsistent between vendors, and vary between country, brand, supplier, and design.
Existing Plug-in: Kiwi Sizing
Requires pre-requisite measuring beforehand
Manual data entry also required. Multiple steps and measurements required.
Data does not transfer between multiple sites, so repeated entries are needed for items across different storefronts.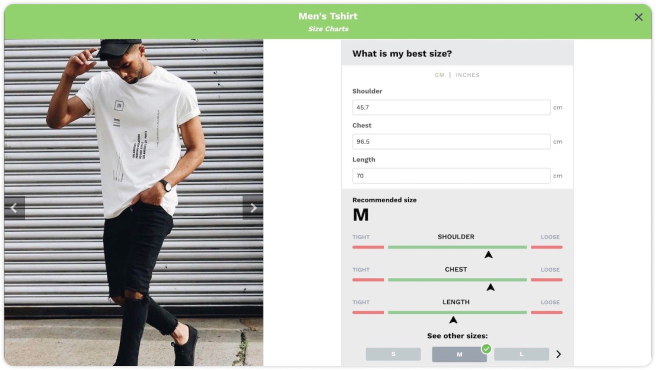 Prototypes & Iterations
Version 1: Manual Model
The first iteration of Syze was as a plug-in that looked at ways to quickly input size measurements on an apparel listing.
The biggest positive aspect of this design was that it was integrated directly onto the product pages, allowing shoppers to use their measurements across multiple products.
Negative aspects of this design was that it still required manual entry and taking measurements beforehand, as well as requiring multiple flows and pages to capture all the related and unrelated measurements required for all clothing items.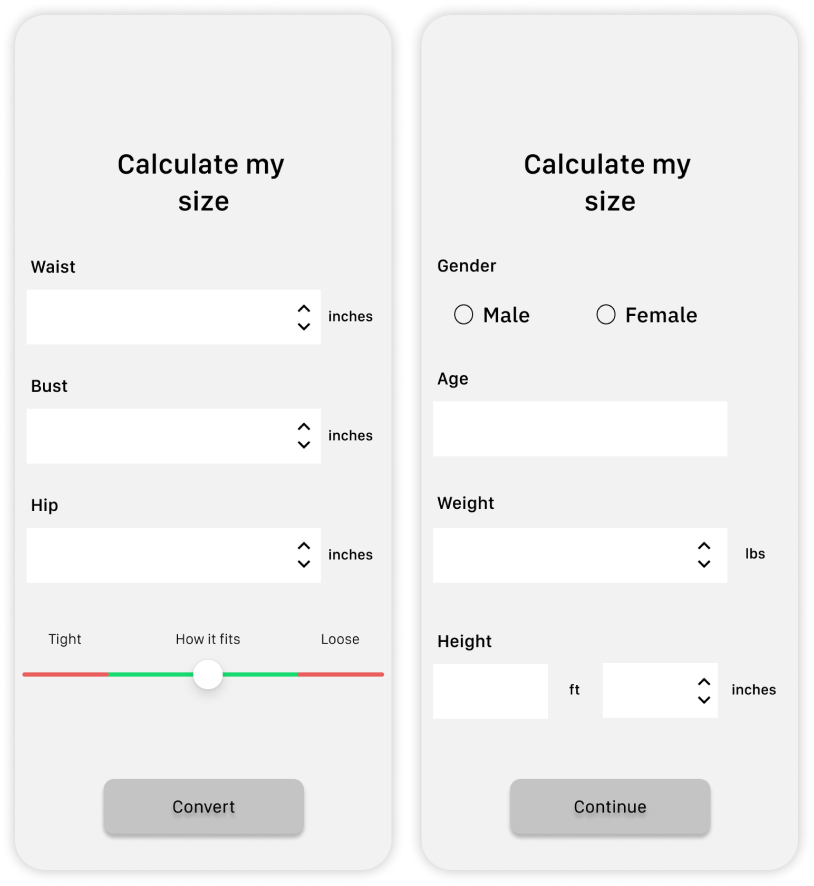 Version 2: 3D LiDAR App
The second iteration of Syze took another approach and looked to leverage emerging technologies for solutions. In this approach, we envisioned using Apple's new LiDAR scanner functionality built into their latest range of iPhones as a way to obtain sizing measurments quickly and accurately.
The positive impacts of this approach was that 3D LiDAR can provide various measurements on a human body much more quickly than self-measuring with a tailor tape measure, and the wealth of data can be stored for use with many apparel items.
The negative aspects of this design was that a standalone application and lack of native web integration would provide another layer of interaction for shoppers looking for quick sizing recommendations. Furthermore, due to its reliance on LiDAR technology, the functionality and accuracy would be limited to newer iPhones at this time.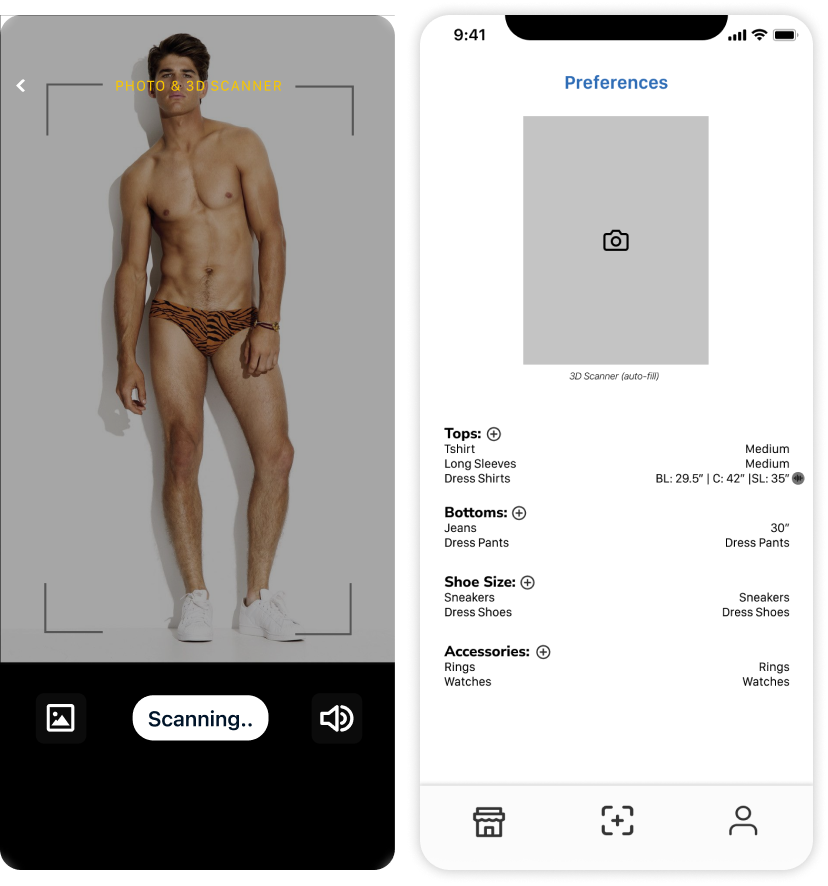 Version 3: Integrated LiDAR Plug-in
The third iteration of Syze looked to integrate the positive aspects of the previous designs, while minimizing the negatives where possible. Our plugin-first approach to LiDAR scanning allowed measurements to happen during the purchase flow, and the scanning process itself was trimmed down to its most crucial elements where possible.
The scanned measurements can provide accurate sizing based on personal tailored measurements, and could be compared against saved product measurements fast and accurately. This simple flow can reduce customer uncertainty, especially when purchasing a garment from a new brand or product line. Lastly, any LiDAR measurements can be securely saved and exported out afterwards for use on other sites that support the plugin.
Click on the button below to view the final prototype from this Design Sprint.
View Protoype (Figma)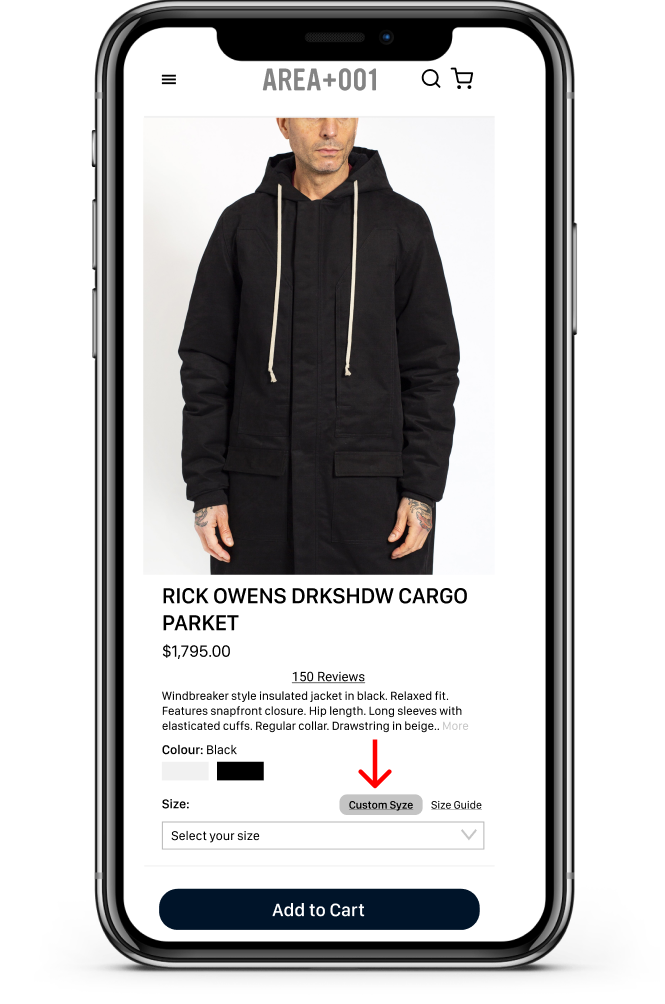 1. Plug-in Integration
2. 3D LiDAR Measuring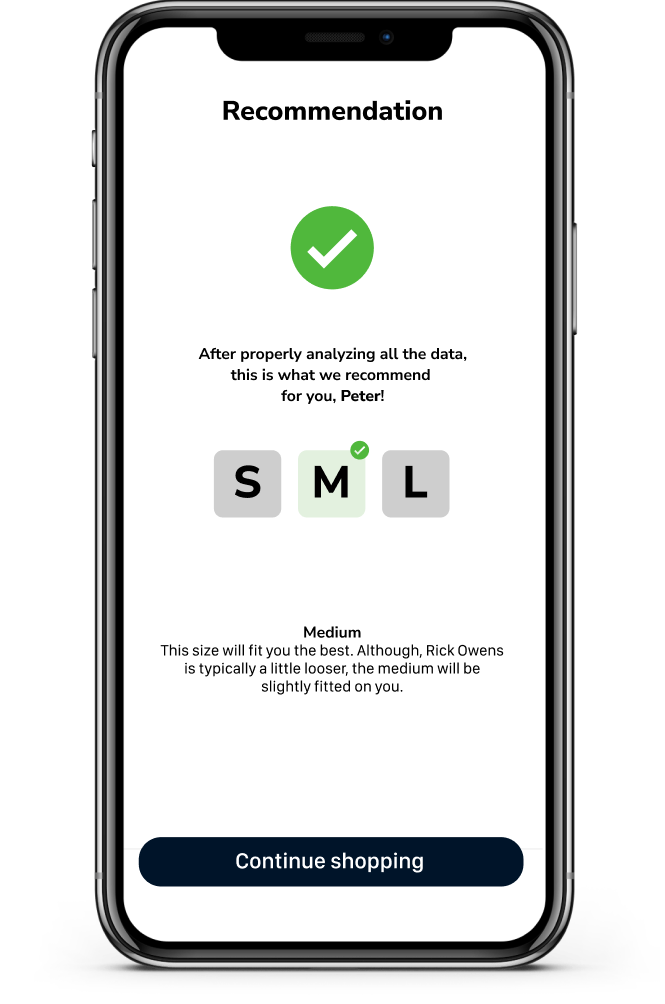 3. Size Recommendation
Success Metrics & Next Steps
Key Performance Indicators
Increased sales conversions
Decreased return rates for fit and sizing issues
Increase in positive customer reviews mentioning sizing accuracy
Next Steps
Integrate personalized shopping advice using AI prediction
Detailed visuals on product material where possible
Allow shoppers to try on the clothing virtually