Workspace New York
A prototype coworking space with vintage sensibilities.
Project Information
Background
The Workspace is a proposal for a rentable office space located in New York. Offering office booths and communal space for modern businesses, Workspace has all the amenities that a start-up would need, with a warm palette and distinctive organic aesthetic.
Role
Architectural Designer
Tools
Rhinoceros 3D, V-Ray, Adobe Photoshop, Adobe Illustrator. Adobe InDesign
Project Year & Timeframe
2012 – 4 months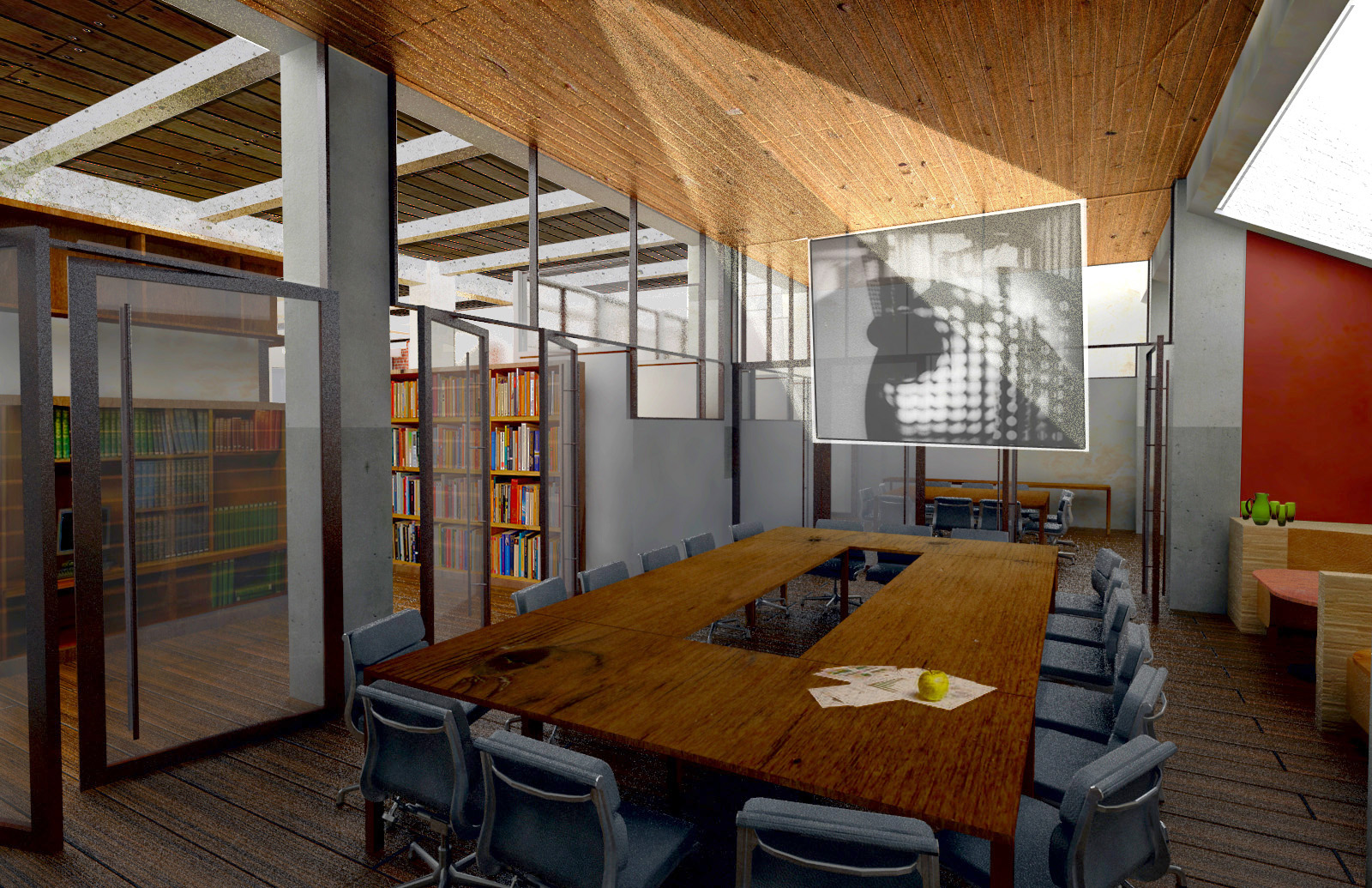 Project context and scope
Reclaimed wood and vintage furniture comprise the interior decor of the space, highlighted by large hanging chandeliers and brass table lights. Bookcases also decorate the walls, giving visitors a selection of or new releases for purchase.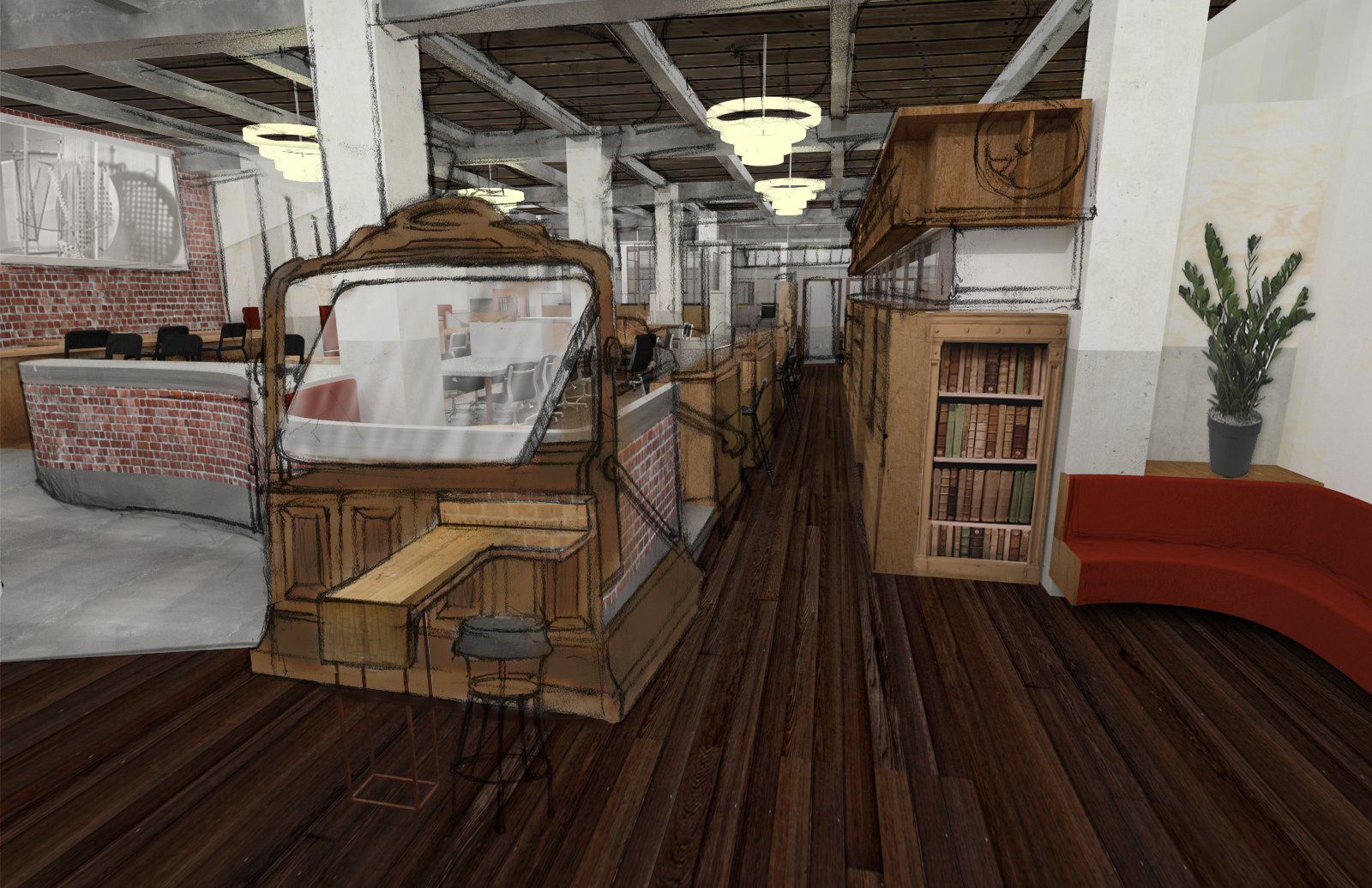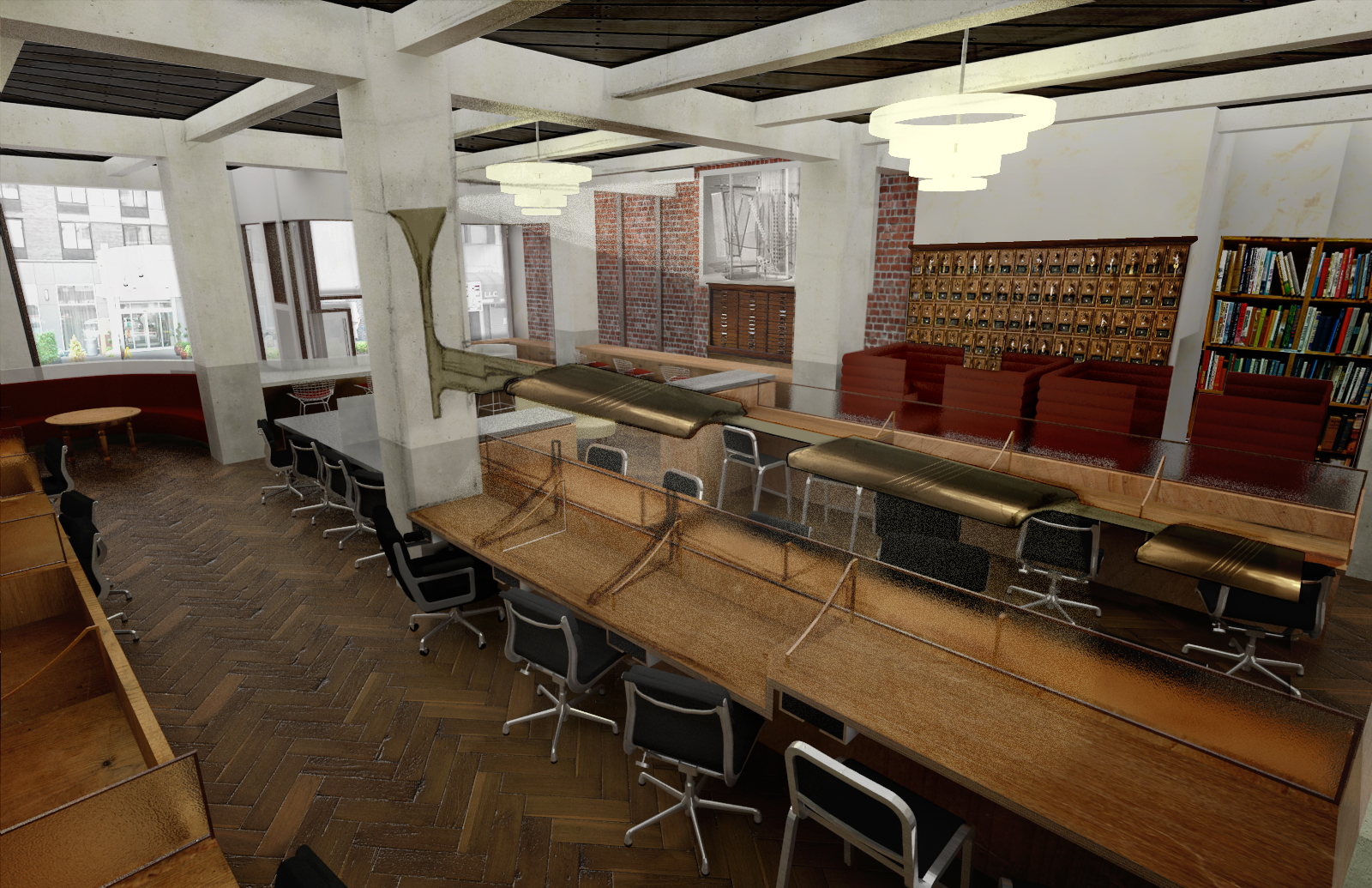 Interior plan & space
Large tables, bar-height cafe seating, private meetings rooms, large conference rooms, and intimate 'soft cubicles' offer a variety of different ways to interact and convey the ideal atmosphere for that important business meeting or casual banter.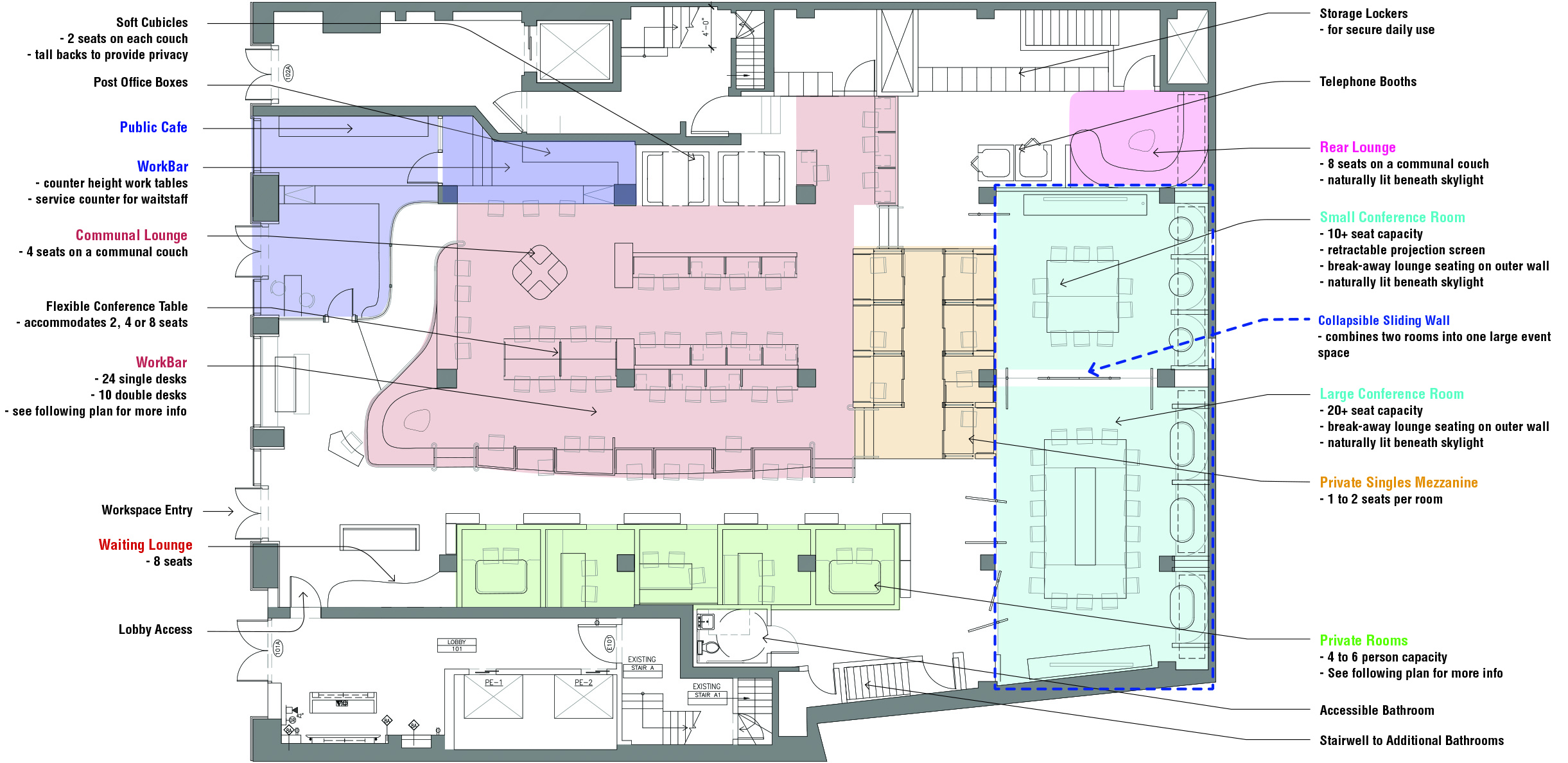 Private spaces for dedicated work
Close attention was paid to the smaller private meeting rooms and single desks. Each area offered a design opportunity to create an intimate space that is full of personality while working.